300 sued for torching Comilla police microbus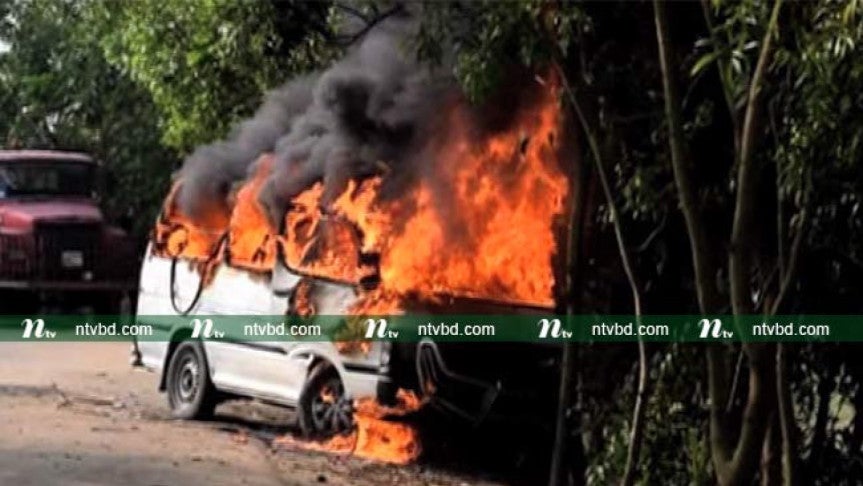 Comilla: A case was filed against 300 people over torching a microbus carrying policemen at Balutupa in Comilla following death of a youth allegedly being hit by the vehicle.
Comilla South Police Station assistant sub-inspector Jahirul Alam filed the case against 300 unnamed people with Kotwali Model Police Station on Friday night.
Besides, deceased's brother Md Manik Miah filed another cases against microbus driver Abul Bashar.
Meanwhile, a three-member probe committee, led by Abdullah Al Mamun, additional superintendent of Comilla police, has been formed to investigate the incident.
Earlier, the microbus carrying four cops of Comilla North Police Station hit the motorbike of Russel, son of Safi Ullah of Bhimpur village of Chatkhil upazila of Noakhali district, while chasing it, leaving him dead on the spot.
Being aggrieved, locals encircled the policemen and set the microbus on fire.
Later, a team of Kotwali model police station rescued the policemen and brought the situation under control.