Dhaka gears up drive to have UN recognition for Genocide Day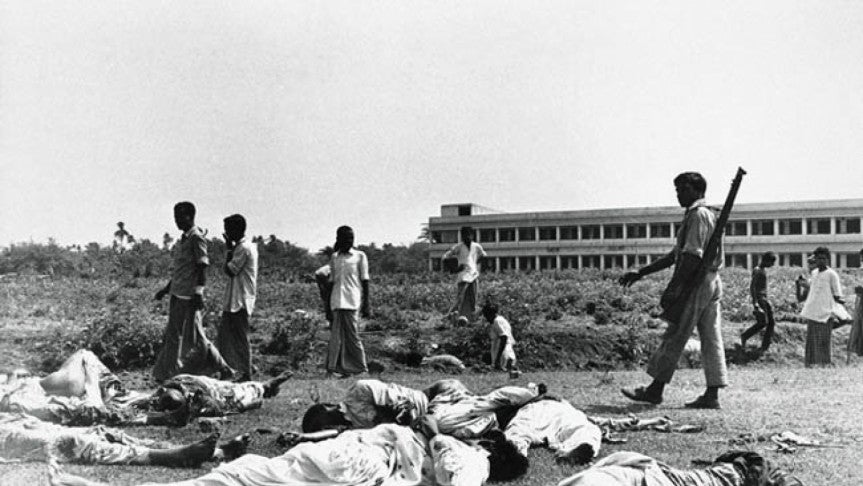 Chittagong: Bangladesh has intensified its diplomatic efforts to get UN recognition for March 25 as Genocide Day commemorating the atrocities and mass killing committed by Pakistani occupation forces in 1971.
"Though it's a time-consuming process but it's not impossible," State Minister for Foreign Affairs M Shahriar Alam told news agency UNB here on Tuesday.
He said Bangladesh will have to approach each country separately to get support and it will first knock on the doors of those countries which stood beside Bangladesh during 1971 Liberation War.
"It's rigorous. It's new. It's a job beyond conventional diplomacy. It's an effort to remind all about the history," said the State Minister.
Shahriar Alam is now in Chittagong to see the strength of Bangladesh Coast Guard. He also took a tour of the Bay of Bengal by CGS Tajuddin. Members of Diplomatic Correspondents Association, Bangladesh (DCAB) and senior Coast Guard officials were present.
Responding to a question, he said they have already sent senior officials to the UN headquarters and the United Nations Human Rights Council (UNHRC) to find facts on the process as part of their ongoing drive to get the recognition.
He said the government will take the next course of actions after analysing the facts.  "We've already held a meeting apart from doing some brainstorming sessions."
Shahriar Alam said they are providing required information to Bangladesh missions abroad to play their further role in accelerating the process.
Forty-six years after the bloodbath that touched every family, Bangladesh has decided to observe March 25 as Genocide Day.
The government has also directed to the relevant wings and department to implement it and have international recognition for the Genocide Day.
On March 11, parliament unanimously adopted a motion to declare March 25 as Genocide Day, marking the start of atrocities unleashed by the Pakistani occupation forces on the people of then-East Pakistan on this date in 1971.
The Cabinet on March 20 also approved a proposal for the inclusion of the 25th March in the Class 'Ka' of the circular issued by the Cabinet Division that declared the Day as the Genocide Day to observe nationally and internationally.