Traders stage demo against political unrest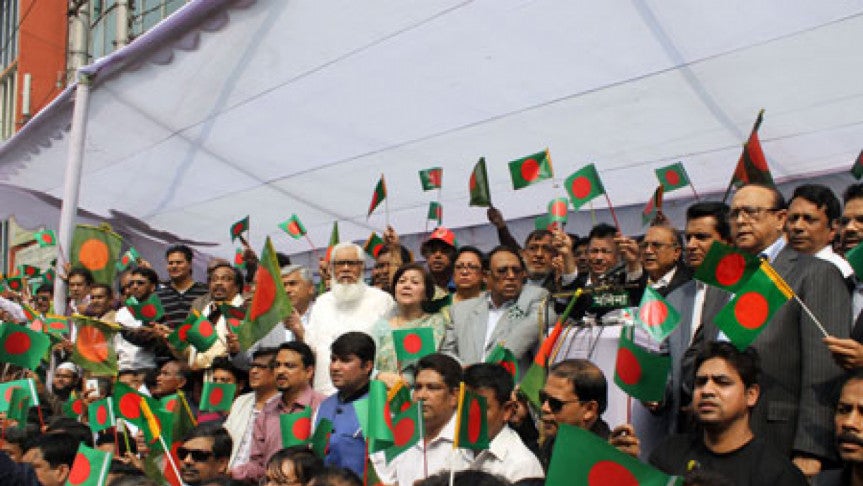 Traders of several business organisations staged rallies across the country carrying with national flags protesting the ongoing political unrest in the country on Sunday.
The businessman stood in front of FBCCI, DCCI and BGMEA at about 12:00 noon.
The protest programme began with playing the national anthem.
The Federation of Bangladesh Chamber of Commerce and Industries (FBCCI) president Kazi Akram Uddin Ahmed called for the protest programme with a slogan, 'Save Country, Save Economy', on 2 February.
FBCCI president Kazi Akram Uddin Ahmed, Former president Anisul Haque, AK Azad, Mir Nasir Hossain, Dhaka Chamber's president Khaled Hossain, Rokeya Afzal Rahman and other business organisations leaders were present in the demonstration held in front of FBCCI building.