Physician found alive 7 months after being abducted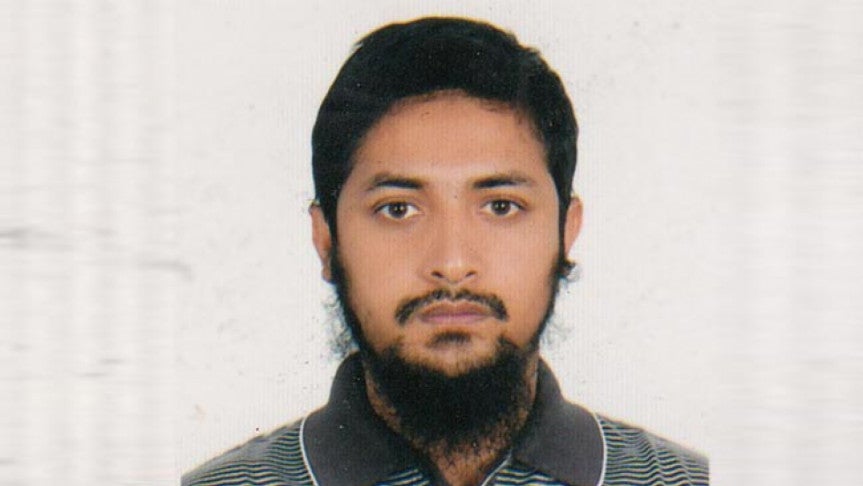 Lakshmipur: Physician Muhammed Iqbal Mahmud, who was reportedly abducted from Dhanmondi area in Dhaka on 14 October in 2016, was found alive in Lakshmipur after seven and half months of his alleged abduction.
Iqbal's father AKM Nurul Alam said local people found his son in cattle market area of the town on Wednesday night with his eyes were tied with a piece of cloth. Later, they called me.
'Family members rescued him from the spot and he is now at their Bakul Cottage residence in the town,' said Nurul adding that miscreants might have left his son in the area.
He informed that all the times the eyes of his son were tied with a piece of cloth tightly and he was kept in a small room.
After passing the 28th BCS examinations, he was working as a medical officer of the directorate of health services directorate in Mohakhali, Dhaka.
At 10:30pm on 14 October, he left Lakshmipur for Dhaka to attend training programme at the Bangabandhu Sheikh Mujib Medical University (BSMMU).
When he reached Dhaka at 3:30am, he was reportedly picked up by seven or eight persons and whisked away in a microbus at Science Laboratory intersection.
On 15 November, Iqbal's father AKM Nurul Alam, filled a writ petition with the HC, seeking necessary orders from the HC to find out his son.
Later, the High Court bench of Tariq Ul Hakim and Justice Mohammad Faruque issued a rule asking the authorities concerned to explain why the inactivity of the law enforcement agencies to rescue the doctor should not be declared negligence in discharging duties.
The court also directed the government to submit a report before it within 10 days on what steps has been taken to rescue the missing government physician.