Arms, ammunition recovered in Rangamati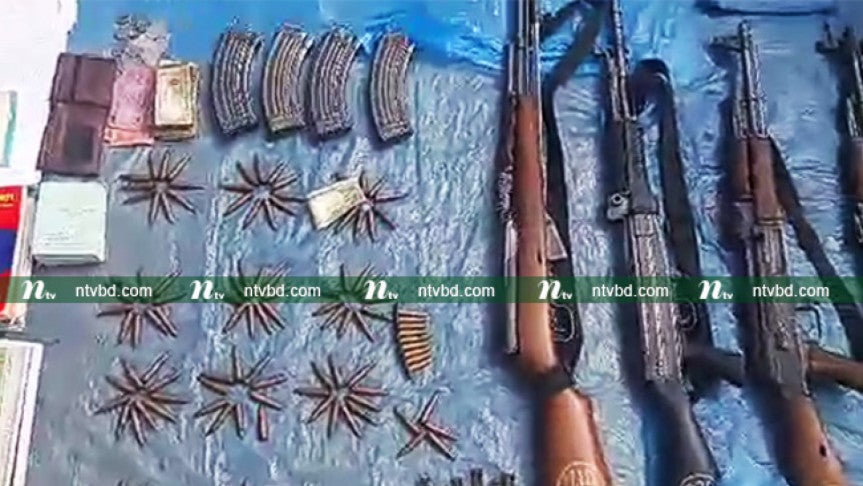 Rangamati: Members of joint forces recovered cache of firearms, ammunition and uniforms of law enforcers during a raid at Langadu upazila of Rangamati on Thursday morning.
The Langadu police officer-in-charge (OC) Mominul Islam told NTV Online joint forces during a raid in the Golachhori area of Langadu upazila recovered firearms and ammunition, including two AK-47 rifles, an automatic rifle, a Chinese rifle, four magazines, and around 145 bullets. The team of joint forces also recovered some pairs of law enforcing members' uniforms.
The police officials said being tipped off a team of Bangladesh Army and police conducted drive at Golachhori at about 3:00am on Thursday. The raid continued till morning.
Details about the operation will be briefed later, said the OC.