Anti-militancy drive begins in Gaibandha riverine island areas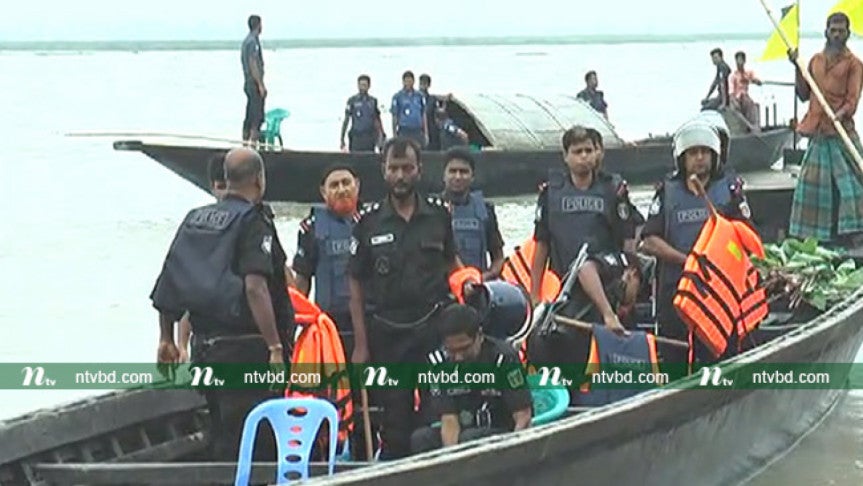 Gaibandha: Law enforcers launched operation in search of militant dens in some of the riverine island areas at Sadar upazila of Gaibandha in the early hours of Wednesday.
District additional superintendent of police (SP) Mohammad Abdullah Faruque said joint forces of police's Counter Terrorism Unit and Detective Branch (DB) are conducting the raid at some char areas including Kamarjani, Mollarchar. The law enforcers are also conducting the drive to held water pirates of the areas.
Abdullah Faruque said some riverine islands are pointed as Blockraid areas as per as the order of police's higher authorities. The operation is conducted on those block raid areas. However, no militant dens have been found since about 8:30am.
Earlier in 2016, the law enforcers conducted raids at char areas of Gaibandha Sadar, Phulchhari, and Saghata upazila and recovered some locally-made arms.