4-murder accused held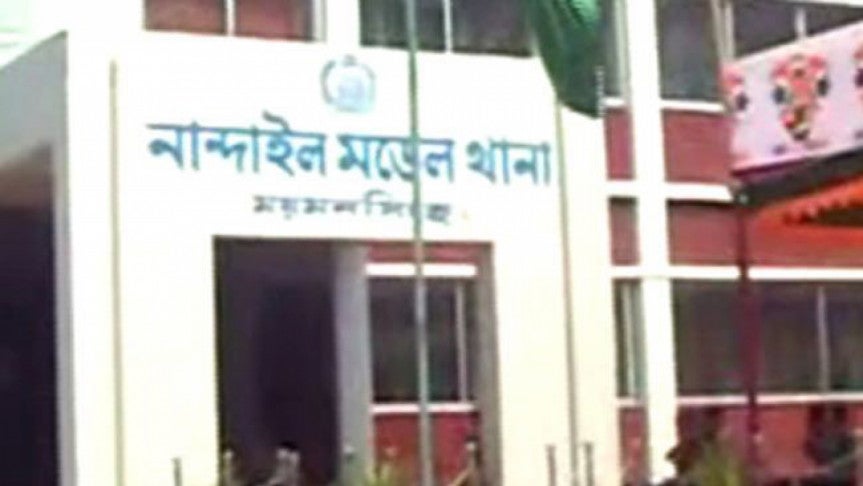 Brahmanbaria: Detectives on Tuesday morning held one more accused in the killing of a man and his three sons in Nandail upazila of Mymensingh on Friday.
The arrestee is Hiran Miah, a resident of Bashati village in Nandail upazila of Mymensingh district.
A team of Detective Branch with the help of Border Guard Bangladesh (BGB) conducted a drive at Bishnupur village in Bijoynagar upazila and arrested Hiran, said BGB Battalion 12 commanding officer Lieutenant Colonel Nazrul Islam.
Earlier on Sunday, police arrested another two suspected accused named Harun and Akbar in this connection from Nandail upazila of Mymensingh.
Police arrested another accused—Khokon in this connection on Sunday.
Earlier, a man—Belal, in his fifties, and his three sons Farid, in his twenties, and Himel, who is 14 years old, and Pavel, believed to be 10,—were killed allegedly by his brother and his family members over a family feud at the village on Friday night.
Police said Lal Miah along with family members beat his sister Kohila Begum on Friday morning as she refused to give Lal Miah Tk 40,000 as loan.
As Lal' Miah's brother Belal protested the beating, Lal Miah locked into an altercation with him, triggering a clash between their family members in the afternoon.
As a sequel to the previous clash, Lal Miah along with his associates attacked Belal and chopped him with sharp weapons at about 10:30pm, leaving him dead on the spot.
They also chopped Belal's wife Banesa Begum and three sons—Farid, Pavel and Himel—as they tried to save Belal, leaving their three sons dead on the spot and Banesa injured.
Injured Banesa was admitted to Mymensingh Medical College Hospital.
Police recovered the four bodies at night and sent those to hospital morgue for an autopsy.