DU bus torched in city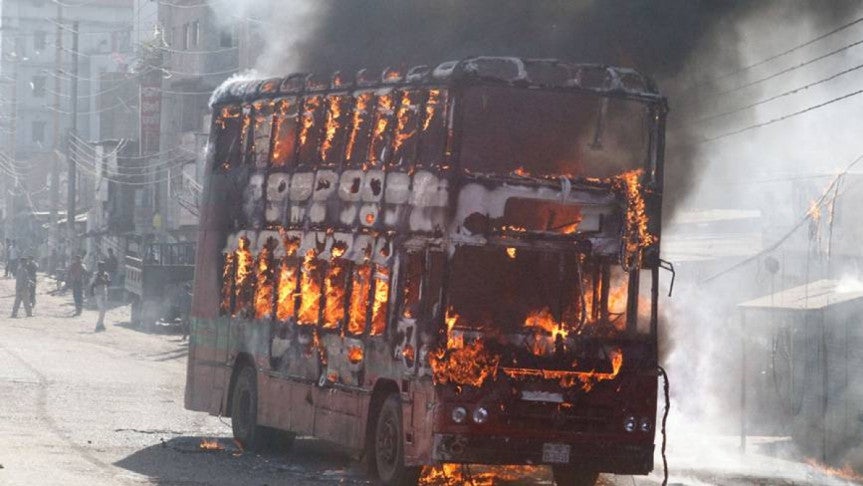 Dhaka: A double-decker bus of Dhaka University was torched at Chankharpool in Dhaka on Thursday, the 24th day of the countrywide non-stop transport blockade enforced by Bangladesh Nationalist Party-led 20-Party Alliance.
Pickets set the bus on fire near Chankharpool intersection at about 2:40pm and ran away, said fire service sources.
Fire fighters rushed in and doused the blaze. However, no one was injured in the arson attack.