Train derails in Brahmanbaria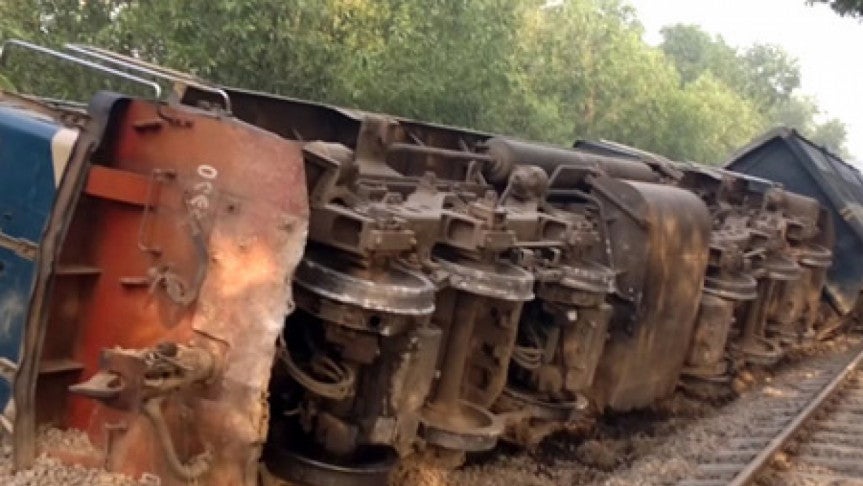 An express train derailed at Puniyaut near Brahmanbaria Railway Station in Brahmanbaria on Friday afternoon.
Witnesses said the locomotive and two bogies of the Dhaka-bound
'Chattala Express' train from Chittagong veered off the tracks in the area at about 4pm.
Being panicked, passengers tried to get down from the train hurriedly, leaving 7-8 of them injured.
However, trains were running through the down line, said railway sources.
A relief train started for the spot from Akhaura Railway Junction to salvage the derailed train, said the station master of Brahmanbaria Railway Station.