Bangladesh Digital Media Association's convening committee formed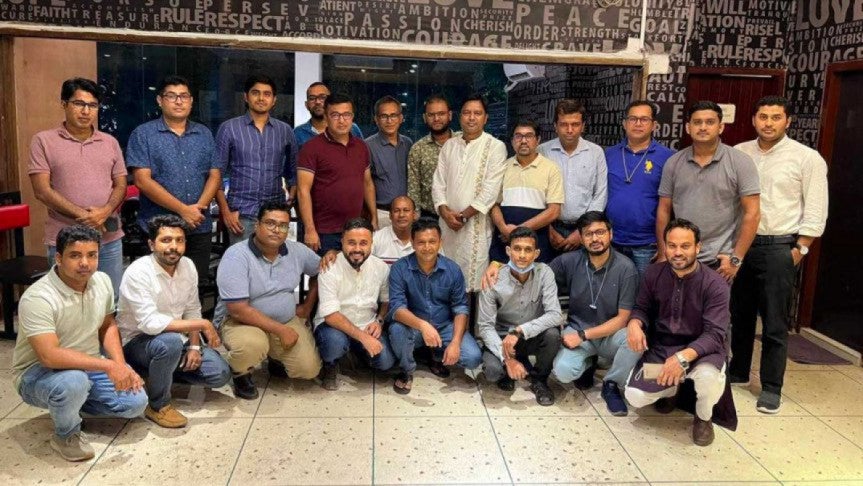 Bangladesh Digital Media Association (BDMA) has formed its nine-member convening committee. Making Editor of NTV Online Khandaker Fakaruddin Ahmed its convener and Md Azim Hossain from Channel i as member secretary, the committee was formed on Saturday, 23 July 2022.
The other members of the committee, which consists of professionals working in the country's digital platform, are — Mohammad Abu Nasim of Deepto TV, Riajul Alam Rabby of Channel 24, Md Tamjidul Islam of Maasranga Television, Palash Das of The Daily Star, Md. Hasibul Hassan of Dhaka Post, Jayanta Chatterjee of Ekushey Television and Kamrul Islam Rubel of DBC News.
At the same time, a five-member sub-committee has also been formed to formulate the constitution of the organization. The sub-committee members are — Azad Baig of The Business Standard (TBS), Taeb Millat Hossain of Independent Television, Rabi Shankar Das of Nagorik TV, Md Zia Uddin of Jago News and Abu Ehsan Siddique Raj of NTV Online.
Editor of Dhaka Post Mohiuddin Sarkar, Md. Mahfuzar Rahman of Bangladesh Television (BTV), Mosharrof Khan Badol of Mohona TV, Mehedi Hasan of Naya Shatabdi and other responsible persons of digital department of television, newspaper and online media were also present on the occasion at a restaurant in Banani in the capital.
The next meeting of the organization has been called on August 27 of this year.
Before this, the first meeting was held last June to form an organization with professionals working on digital platforms in the country. There, the name of this organization was fixed as Bangladesh Digital Media Association (BDMA).
The primary aim and objectives of this organization is to play an effective role in creating the right framework for digital media platforms, overcome new challenges, manage copyright management of Facebook-YouTube more efficiently, adopt new practices, train media professionals across the country to manage social media more efficiently and promote safe and secure media for all.