Bangladesh reports 3 more coronavirus deaths, 35 new cases in 24 hrs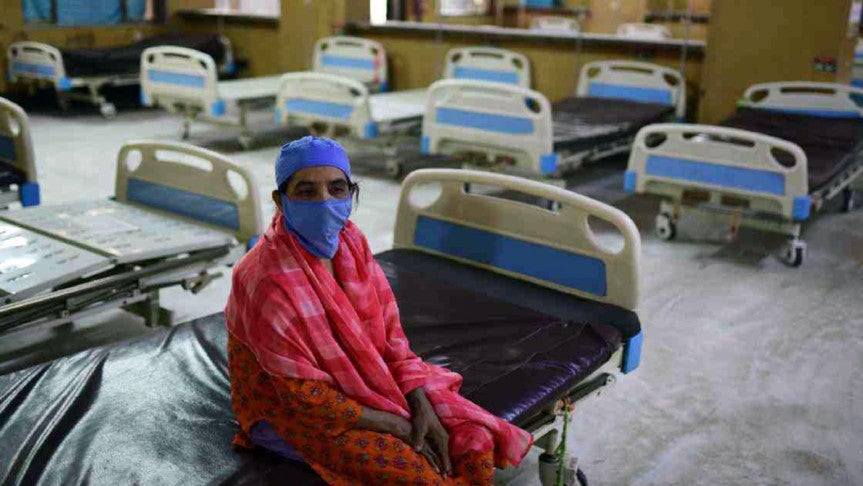 The death toll from coronavirus has touched 12 in Bangladesh as the country confirmed three more deaths on Monday, said IEDCR Director Prof Meerjady Sabrina Flora on Monday.
"Six more people with infection have been identified. So far, 123 people have been infected in Bangladesh and 35 in the last 24 hours. Another three have died in the past 24 hours," she said in an online briefing at the Directorate General of Health Services (DGHS), the UNB reported.
"One of the three deceased was identified a week ago. He was under ventilator support. We've identified those who came in contact with him and quarantined them. The other two died shortly after coming to the hospital...These two are from Narayanganj," she added.
Dr Flora said no new patient recovered from the disease, keeping the total number of recoveries the same as before.
She mentioned that Narayanganj will be treated as a 'hotspot' zone of coronavirus and various steps will be taken to contain the virus from spreading.
Prof Flora mentioned the highest number of patients  among the total infected people are from Dhaka.
"Among the identified patients in the last 24 hours, 12 are from Narayanganj...Of the 35 new infected patients, 30 were men and five women. So far, the total number of patients in Dhaka is 64 which is the highest followed by Narayanganj where 24 people are affected," she said.
"Eleven of the newly infected are aged between 41 to 50 years. There're also six people aged 21 to 30," she said adding that detailed information will be available on the IEDCR website.
Contact tracing is still ongoing for the 35 newly-infected people while tracing of 88 previously identified patients has been completed.
Earlier, Health Minister Zahid Maleque said four people died from coronavirus and 29 others tested positive in the last 24 hours.
About the difference in figures given by the Health Minister and the IEDCR director DGHS Director, Dr Abul Kalam Azad said the number the minister provided was factually correct as reports of six more patients were submitted later.
"The correct number of deaths in the past 24 hours is three as there was confusion regarding the misspelled name of a deceased. Later, it was verified that three people have actually died, not four. This is accurate information," he added.
Dr Abul Kalam Azad said the evidence of cluster-based transmission has been spotted. "We've found cases in 15 districts but we're considering those as clusters where two or more patients have been identified within a close area.  We've found such clusters in Dhaka city (Basabo, Mirpur, Narayanganj, Gaibandha and Madaripur," he said.
The Health Minister said the next 30 days will be a crucial period for Bangladesh.
In the last 24 hours, 367 samples out of 468 collected have been tested across the country.
Besides, 709 people have been sent to home quarantine and 30 to institutional quarantine in the past 24 hours.
He said 23 people have been sent to isolation during the period.