Covid-19: 1,356 new cases detected in Bangladesh amid sharp fall in tests, 30 more die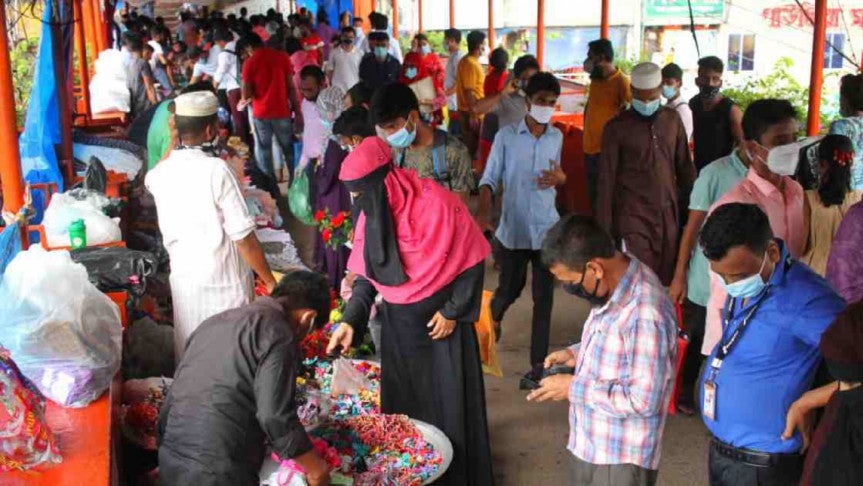 The death tally from coronavirus in Bangladesh reached 3,184 on Monday with the death of 30 more patients in the last 24 hours.
Besides, 1,356 new cases were detected during the period testing only 4,249 samples, bringing the total cases to 2,42,102.
Additional Director General of the Directorate General of Health Services (DGHS) Prof Dr Nasima Sultana came up with the disclosure at the daily health bulletin.
She also revealed that 1,066  patients have made full recovery from Covid-19, raising the total recoveries to 1,37,905.
Global coronavirus situation
Total Covid-19 cases across the globe reached 18,082,616 with 689,428 deaths on Monday, according to John Hopkins Coronavirus Resource Center.
Coronavirus was first reported in China's Wuhan province in December last year and later it spread across the globe rapidly.
The World Health Organization (WHO) declared the coronavirus a pandemic on March 11.