Family Planning DG visits PSTC's A&YFHS Center in Gazipur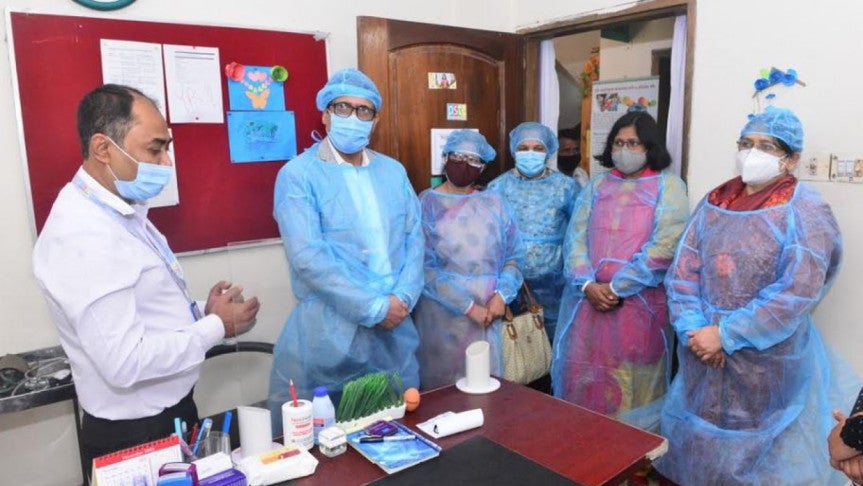 Director General (DG) of the Directorate General of Family Planning Sahan Ara Banu visited Adolescent and Youth Friendly Health Service (A&YFHS) Center of PSTC, Gazipur on Monday (16 November). PSTC is a prominent national NGO which has been working for improvement of living condition of poor and disadvantaged people. It has an own health service center and training complex at Kawltia, Masterbari and Gazipur, said a press release on Monday.
PSTC has their own clinic in that area for serving people specially for adolescent and young people and maternity health care. Sahan Ara Banu along with PSTC Executive Director Dr. Noor Mohammad, Director LS Ratna Talikder, Deputy Director of DDFP at Gazipur Lazu Samshad Haque, Dr. Md. Joynal Haque, Program Manager (A&RH), MCH Unite, DGFP visited the clinic as well as observed few activities of Unite for Body Rights (UBR-II) project and a sharing meeting with young people.
Sahan Ara Banu also inaugurated Adolescent Friendly Health service center formally. The team also visited Youth Corner at Mirzapur UFWC. This valuable joint visit is expected to enhanced the adolescent friendly service for the adolescent and youth through GO and NGO collaboration.
PSTC Head of Programs Dr. Md. Mahbubul Alam, UBR-II Program Manager Kaniz Gofrani Quraishy and Young professional of PSTC were present during the visit.