PM details vaccine roll-out plan in JS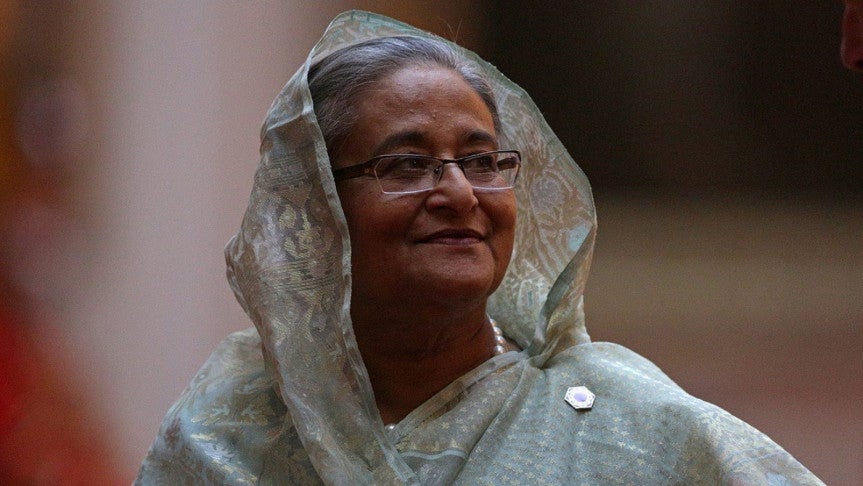 Prime Minister Sheikh Hasina today unveiled the detailed vaccine roll-out plan in parliament as the consignments of Covid-19 inoculate started reaching Bangladesh.
"In the first phase of vaccine distribution, a total of 1.50 crore people (8.86pc of population) will get two doses of inoculation over a span of two weeks," she said.
The Leader of the House said this replying to a tabled question from lawmaker Ahsanul Islam Titu of Tangail-6 during the Prime Minister's question-answer session.
Speaker Dr Shirin Sharmin Chaudhury chaired the sitting of the eleventh session of the 11th Jatiya Sangsad (JS).
Prime Minister Sheikh Hasina is expected to inaugurate the vaccination this afternoon virtually.
The possible vaccine recipients as per the priority list are 452,027 government health workers and approved 600,000 private health workers directly engaged in the Covid-19 health services.
The other priority groups includes 210,000 freedom fighters, 546,620 members of the frontline law enforcement agencies, 360,913 members from the military and civil defense forces, 50,000 officials and employees working in the offices which are indispensable for governing the state, 50,000 frontline media personnel, 178,298 elected representatives, 150,000 frontline employees of the city corporations and pourasabhas, 541,000 religious representatives, 75,000 people engaged in funeral works, 400,000 staff engaged in emergency water, gas, sewerage, power, fire service and transport services.
Besides, 150,000 workers of land, river and air ports, 120,000 expatriate unskilled workers, 400,000 government employees engaged in district and upazila-level emergency public services, 197,621 officials and employees of banks, 625,000 low immunity people (tuberculosis, AIDS and cancer patients), 10,326,658 elderly people from the 64-79 age group, 1,312,973 elderly people from the 80-plus age group, 21,863 players of the national teams (including football, cricket and hockey national teams) and 170,000 people from buffer, emergency and outbreak groups are included in the list.
The Prime Minister said Bangladesh will get 6.80 crore vaccines for 20 percent of its population that means for 3.40 crore people from the WHO, COVAX facility.
She said the list of the vaccine recipient priority groups was prepared considering the guidelines of the Scientific Advisory Group of Experts (SAGE) of the World Health Organization (WHO) and the country's context.
Sheikh Hasina said the vaccine will be preserved in 64 district EPI stores and 483 EPI stores across the country.
Meanwhile, a consignment of 20 lakh doses Covid-19 vaccines, gift from India, arrived here. The vaccine, Covishield, is developed by the University of Oxford and AstraZeneca and manufactured by Serum Institute of India (SII).
In addition, 50 lakh Oxford-AstraZeneca Covid-19 vaccine doses, out of 3 crore, also arrived in Dhaka that Bangladesh purchased from the SII.