PRAN supports Bidyanondo Foundation's Ek Takay Ahar programme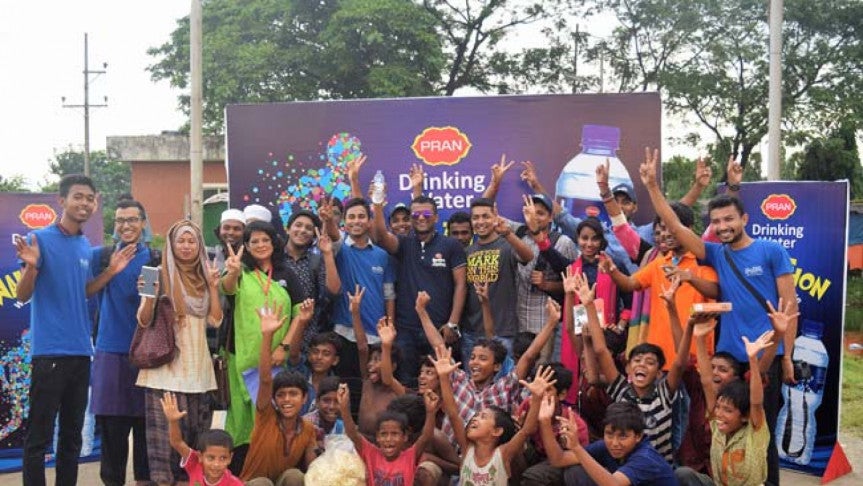 Dhaka: PRAN supported Bidyanondo Foundation's 'Ek Takay Ahar' (food for Taka one) programme. A large number of street children took part at the lunch held at Kamalapur and Airport Railway station organised by PRAN Drinking Water on Friday.
Vice-Chairman of Bidyanondo Foundation Faruque Ahmed and Brand Manager of PRAN Beverage Ltd Abdullah Al Jubaier, among others, were present at the program.
Earlier on 10 March, PRAN Drinking Water organized a walkathon to help street children. Some 2000 people took part at the 5-km walkathon that began from the capital's Hatirjheel area. As part of the commitment PRAN Drinking Water arranged the lunch program.