Chartered Institute of Management Accountants celebrates centenary year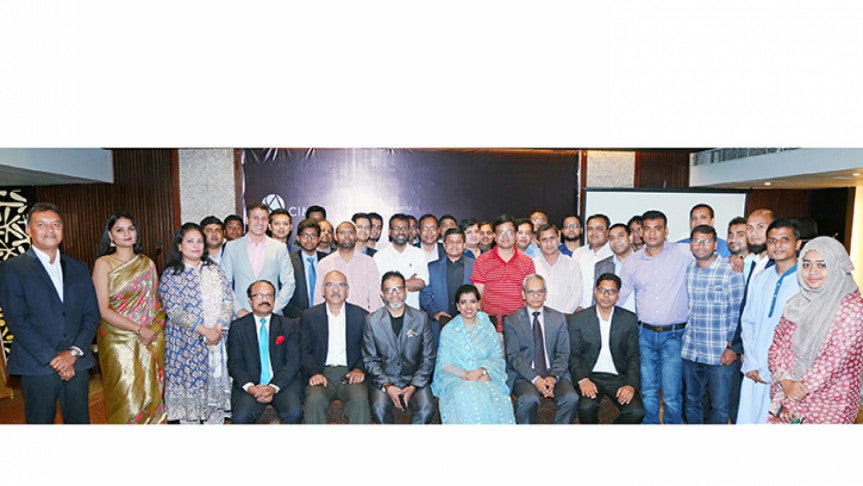 The world's largest body of management accountants, the Chartered Institute of Management Accountants (CIMA) with 237,000 members and students operating in 184 countries, working at the heart of business, Recently celebrated its centenary year at the long Beach Hotel, Dhaka Bangladesh. The event witnessed an enthusiastic participation from CIMA members of Bangladesh.
The evening was graced by the presence of special guests M. Kabir Yaqub, FCMA, CGMA, Board Director, Pubali Bank, Mohammad Zahid Hossain ACMA, CGMA, Member, Board of directors, BAPEX, Government of Bangladesh, CIMA representatives, Bhaskar Ranjan Das, Associate Director CIMA, Ajay Lalwani, Country head India, Nepal, Bangladesh- CIMA, Meenal Awasthi, Manager Marketing MESANA Region- CIMA.
Yaqub gave an interesting insight into the evolution of CIMA since 1919 and mentioned how this professional body has been transforming the role of finance and finance function making its students and members more competent to face the challenges of dynamic business environment.
Discussing a strong role that CIMA could play towards strengthening finance function in the country Mr. Hossain shared his views on 'Changing shape of finance in Bangladesh.
'Future of Finance', what to expect from finance profession and how disruption will have its own effect on the finance profession was discussed by Mr. Lalwani- CIMA followed by Mr. Das who gave the much-awaited details on the CIMA syllabus change -2019.
The 100th birthday cake cutting ceremony concluded a very enthusiastic evening showing a positive participation from members towards building a stronger CIMA fraternity in Bangladesh.
On 8 March 2019, CIMA celebrates its 100th birthday. Paving the way to the official birthday celebration, CIMA launched earlier in the year its Future of Finance initiative and released its white paper Re-inventing finance for a digital world to lead the profession forward. The research findings have informed the updated CGMA Competency Framework, the new 2019 CIMA Professional Qualification Syllabus and a Digital Mindset Pack that will give finance professionals the resources they need to thrive in the digital age.