Paying Jalalabad gas bills become easier through bKash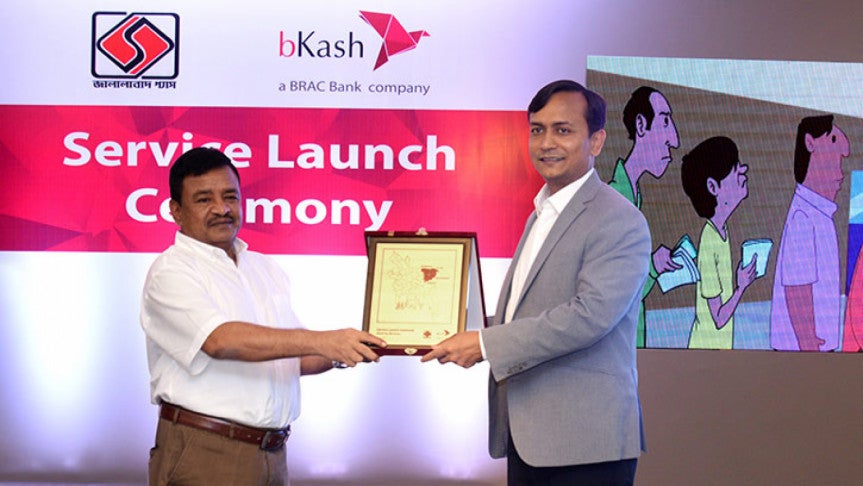 bKash Limited has signed an agreement with Jalalabad Gas Transmission and Distribution System Limited (JGTDSL) recently allowing all category of customers to pay gas bills through bKash.
Under this agreement, customers of JGTDSL will be able to pay their gas bill at anytime from anywhere. Bill payment through bKash is expected to save time and costs of the customers as well as bring efficiency in the bill collection system.
Mizanur Rashid, Chief Commercial Officer of bKash and Engr. Md. Shaheenur Islam, GM (Marketing) of JGTDSL exchanged the agreement on behalf of their respective organizations at a local hotel in Sylhet, said a press release on Friday.
bKash will facilitate around one lakh and 10 thousand subscribers of JGTDSL in the areas of Sylhet, Habiganj, Sunamganj, Moulvibazar and Sreemangal which will make the gas bill payment procedure smoother, easier and safer. Not only that, they will be able to check the bill status through their bKash accounts. As a result, the whole system will become more dynamic.
Jalalabad Gas Transmission and Distribution System Limited is one of the gas distribution companies of Petrobangla which has many subscribers living in remote places. Gas bill payment is a tiresome task for those people. Now the bKash payment will enable them to enjoy hassle-free and cost-effective bill payment facility. It will save time and cost of both the urban and rural customers.
Regarding this, Chief Commercial Officer of bKash Limited, Mizanur Rashid has said that bKash is working closely with utility service providers to lessen the long-term hassles of customers which they have been facing in traditional system. Through this agreement with JGTDSL, the customers will now pay their gas bills more conveniently than ever. No one needs to go far from home to pay bill.
To avail this facility, a customer can dial *247# or use the bKash app.
In the event, Ali Ahmed, Head of Strategy & Business Development Ali Ahmed, S M Belal, General Manager, Business Development and high officials of JGTDSL were also present.