Bangladesh-India trade likely to reach $10bln: Amu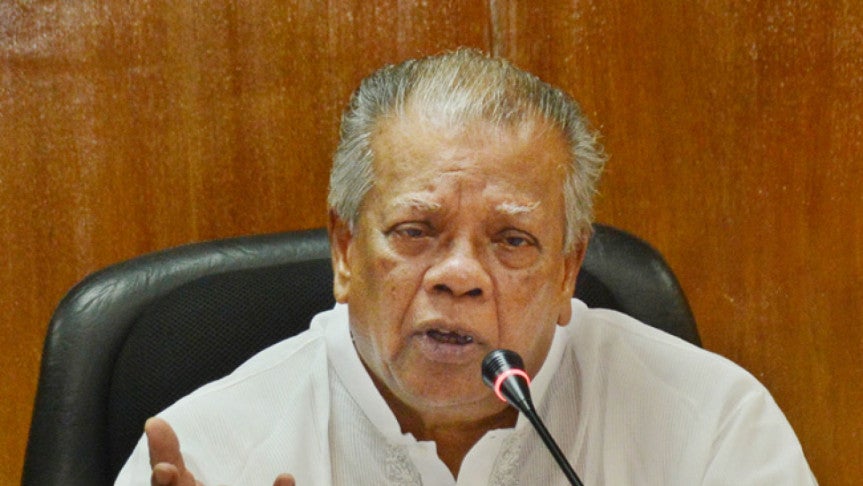 Dhaka: Minister for Industries Amir Hossain Amu on Sunday said if non-tariff barriers and infrastructure related issues are resolved the bilateral trade between Bangladesh and India is expected to double and reach $10 billion by 2018.
'It is well known that non-tariff barriers have increased the cost of trading between the two countries affecting the feasibility of trade in many high products...so now it is very important to focus on the Para-Tariff and Non-Tariff Measures issues for advancing trade cooperation among the SAARC member Countries for economic integration,' said the minister.
The industries minister was addressing as chief guest the closing session of two-day 'the 5th Meeting of the SAARC Expert Group Accreditation (SEGA)' held at a city hotel.
Removal of para-tariff and non-tariff measures holds key to trade liberalization among the SAARC countries, he said.
Amu said, 'We are very hopeful that after implementation of the SAARC Agreement on Implementation of Regional Standards and SAARC Agreement on Multilateral Arrangement of Recognition of Conformity Assessment the technical barriers in South Asia will come down.'
Bangladesh Accreditation Board (BAB), a national authority providing accreditation in Bangladesh and elevating the recognition and acceptance of products and services in domestic and international markets, with technical and financial support of PTB, a German National Institute of Metrology and coordinated by South Asian Regional Standard Organization (SARSO) organized function.
Representatives from Bangladesh, Bhutan, India, Nepal, Pakistan and Sri Lanka participated in the programme.
The minister, however, said the regional trade among the SAARC countries is yet to get the required momentum in South Asia mainly due to lack of proper trade facilitation.
Chaired by director general of BAB Md Abu Abdullah, the meeting was addressed, among others, by director of SAARC Secretariat L Savitri, Christian Stanz, Henzperter Ischi and high government officials.