Vision Emporium opens outlet at Zirabo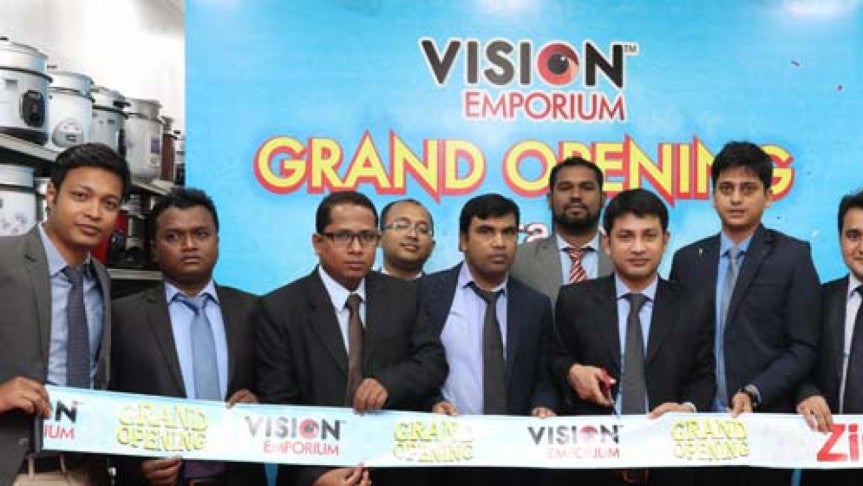 Dhaka: Vision Emporium, retail chain shop of RFL Group's electronics products, opened its new showroom at Zirabo in Savar, on the outskirts of Dhaka.
Vision Emporium Chief In‐Charge Rahat Jahan Shamim inaugurated the outlet.
Mizanur Rahman, its National Sales Head and Mahmudul Hasan, Assistant Brand Manager, among others, were present at the opening ceremony.
Shamim said home appliances including TV, fridge, AC, washing machine, blender, cooker and fan, will be available in the outlet.
Vision Emporium has been setting up outlets in different places across the country to present consumers quality electronics products at affordable cost, said a press release on Sunday.
Vision Emporium, now, has 75 outlets across the country.