'Green' banking to be mainstream: Atiur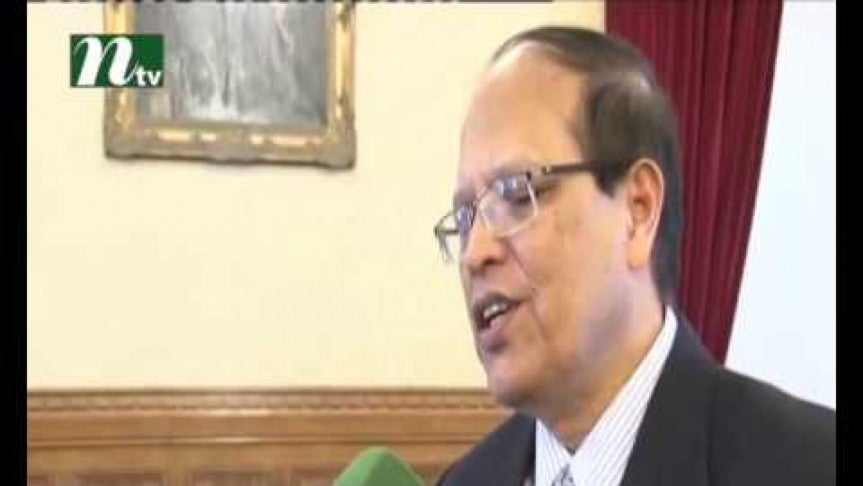 Dhaka: An incremental export development fund (EDF) of $500 million will launched soon by the Bangladesh Bank to support industries to meet environmental compliances, which will be the green financing.
Bangladesh Bank governor Atiur Rahman on Saturday announced this while addressing a seminar on "Access on Finance-Environmental Sustainability in the Textile Sector", organized by Policy Research Institute (PRI), a think tank body, in the city.
With PRI executive director Dr. Ahsan H Mansur in the chair, the seminar was also addressed, among others, by Centre for Policy Dialogue (CPD) executive director Dr. Mustafizur Rahman, former BGMEA vice president Faruque Hassan, CEO of Standard Chartered Bank Abrar A Anwar, chairman of Financial Excellence Limited Mamun Rashid and CEO of Business Initiative Leading Development (BUILD) Ferdaus Ara Begum.
At present, there is $1.5 billion EDF in operation. The EDF was launched in 1989 with US$ 31.2 million with the financial assistance of International Development Association (IDA) to promote the export of non-traditional items manufactured in the country. Through this fund, Bangladesh Bank supports a loan refinancing scheme at nominal interest rates.
EDF is a very cheap access to financing in foreign exchange for input procurements by manufacturers producing final output for direct export, and also by producers of local deliveries of intermediate outputs to manufacturers of the final export to meet their short-term liquidity requirements.
Against the backdrop of local entrepreneurs' demand for enhanced financial support to meet environmental compliances as global market requirement, the central bank government came up with the new initiative to introduce an incremental EDF of $500 million which will be exclusively utilised for environmental purpose.
Laying utmost emphasis on promoting green branding for the country's industries in general and textile in particular, the governor said, "I'm in favour of having an EDF-2. Part of it we'll wholeheartedly dedicate for green textile sector. This will be green EDF".
Announcing the fund, Dr. Atiur asked the central bank concerned officials to take "immediate necessary measures to implement it". He said the EDF-2 will be incremental to the existing $ 1.5 EDF.
He said the green banking will transform into the mainstream banking in course of time.
He mentioned Bangladesh Bank has so far identified 47 green products under the refinance scheme with addition of three new products, including garment sector ones. All financial institutions have been directed to allocate at least 5 percent of their loan to green finance by 2016.
He said Bangladesh Bank has remained proactive in lining up policy support, both on its own and also in cooperation with the government and the development partners. Bangladesh Bank supports lending for installation of Effluent Treatment Plants (ETPs) inter alia in textiles dyeing and finishing establishments.
The central bank has been working together with the development partners to line up larger financing facility from which medium and longer term debt finance will be available inter alia for refurbishment, relocation, or setting up of new apparels and textiles manufacturing units.
Faruque Hassan said the readymade garment (RMG) sector has envisioned increasing its annual export to $50 billion. It needs huge support from the government to achieve the target. Specially, he said the RMG sector will face a big challenge from environmental compliances. But this challenged could be addressed easily through setting up cluster-based ETP.
He said import of machinery which will be used in environmental purposed should be tax free.
Abrar A Anwar said the textile sector needs huge investment for achieving its $50 billion export target. This investment should be in setting up ETP on priority basis. 
Mustafizur Rahman said big India is coming up in the garment sector in a big way with huge investment. He suggested for extending more financial support to the country's small and medium enterprises (SME).