US encourages all to participate in Dec 30 polls peacefully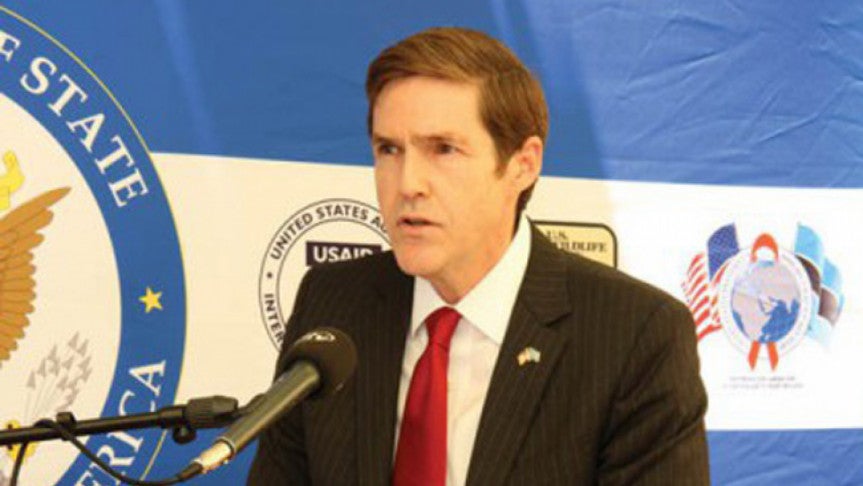 Dhaka: US Ambassador to Bangladesh Earl R Miller on Saturday encouraged all to participate in the democratic process peacefully saying success of democracy depends on actively participating in the political process.
'That's why I encourage everyone to participate in the upcoming election,' the Ambassador said describing election a festive, grand and noisy occasion, reports the UNB.
Ambassador Miller made the remarks while addressing at the inaugural session of a debate competition held at the Teachers-Student Center (TSC) auditorium of Dhaka University (DU).
Urging all political actors to avoid violence, the US envoy said violence hinders democratic process and only serves those who wish to undermine.
He said all parties should be safe and feel free to participate fully in the electoral process to express their political views and campaign throughout the country freely and peacefully.
'Young people can change the world,' said the Ambassador adding that the energetic and passionate youth can change the world.
Dhaka University Debating Society (DUDS) and Win with Peace organised the programme as part of Inter University debate competition.
Dhaka University Vice Chancellor Dr Md Akhtaruzzaman, moderator of DUDS Prof Mahbuba Nasreen, DUDS President SM Rakib Sirazy and General Secretary Abdullah Asad were, among others, present.
Twelve teams representing various universities are participating in the debate completion.