Oikyafront will win if people can exercise their voting right: Fakhrul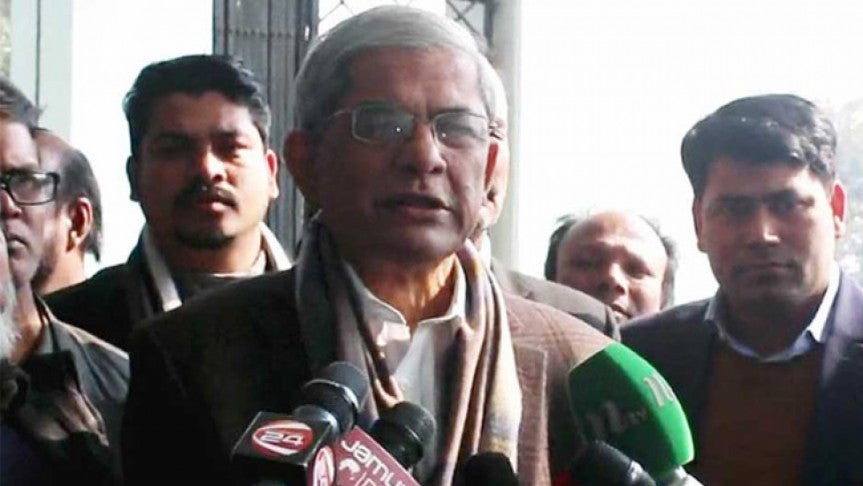 Thakurgaon: BNP general secretary Mirza Fakhrul Islam Alamgir said that if people could exercise their franchise freely Jatiya Oikyafront will surly win the national election.
He came up with the remarks while talking to reporters after casting his vote at the Thakurgaon Government Girls' School center around 8:30 am, reports the UNB.
He said, 'The situation in the district town is now good. But the situation is not same in other places. Voters are being obstructed to cast vote in Government College polling station... I want voters are allowed to exercise their rights.'
'If voters could cast their votes, there will be victory of democracy,' he said.
Later, he visited other polling stations in his area.
The voting in the 11th parliamentary elections began on Sunday morning.