Advocate: NCDC's 'unscientific position' on vaping to make quit smoking a challenge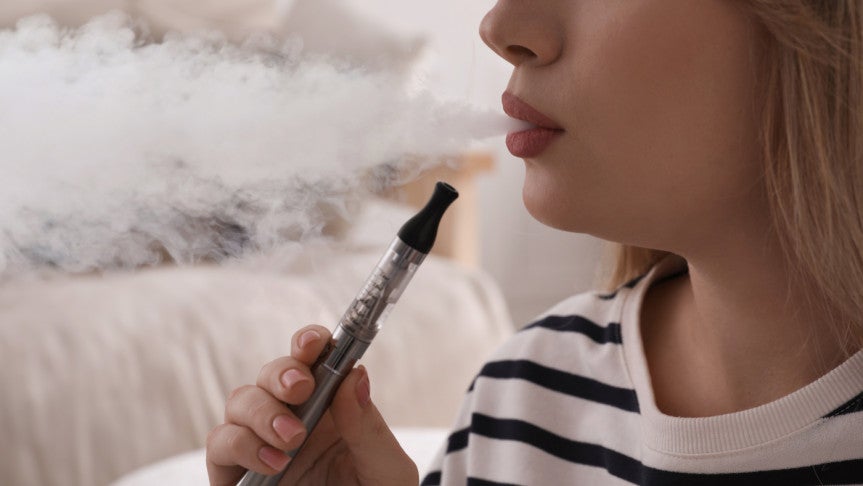 A new statement put out by the Non Communicable Disease Control Programme recently expressed "deep concern" about the availability of e-cigarettes in the country and warned of "serious public health consequences in the future".
But harm reduction advocates who support using e-cigarettes, popularly known as vapes in the country, as quit smoking aid argue that it is a significantly less harmful alternative to combustible tobacco cigarettes and has been proven to be an effective quit smoking tool. 
The new statement, signed by Prof Dr Mohammad Robed Amin, Line Director of the NCDC under the Health Ministry's Directorate General of Health Services (DGHS) stated that vapes pose respiratory disease risk for public health in the long run. "There has been no evidence of e-cigarettes being less harmful than regular cigarettes. Research shows that e-cigarette smoking along with tobacco cigarette smoking increase risk of heart attack by 5 fold," the statement read.
Schumann Zaman, president of Bangladesh electronic nicotine delivery system traders association (BENDSTA)said that the NCDC statement does not provide any source for the heart attack claim.
Zaman said that there is in fact very good evidence that vaping is less harmful. "A scientific review by the UK Health Security Agency (formerly Public Health England) found that vaping is 95% less harmful than regular cigarettes."
Zaman said that Bangladesh's health authority should properly look into the vape regulation framework adopted by developed countries like the UK and New Zealand, which officially endorse vaping as a quit smoking tool.
Vaping as a smoke cessation tool is very effective, Zaman claimed, which is why countries like the UK recognise it as a viable quit smoke aid. "A recent scientific review by the highly prestigious Cochrane Library concluded that vapes are a more successful quit smoking tool than traditional therapies like nicotine patches and gums," he said.
Prof Dr Mohammad Robed Amin of NCDC said that vapes were meant to be used for those who did not respond to other quit smoking methods. But it is not a tool that can be used widely. However he did not elaborate on the available quit smoking methods popular in Bangladesh.
"We don't know the long term effects of these devices. Why should we put our next generation in danger in the name of quitting smoking?" Dr Amin said.  Just because it is legal in a developed country, he said, does not mean that Bangladesh should blindly follow it.
Even though the vaping advocate likes to cite the Public Health England review, these results were never published in any reputable journal, Dr Amin claimed without any prior knowledge on any of the existing research.
"If we hear the name of the UK, we are prepared to accept anything. This is a problem. There is no evidence that vapes are less harmful," he said.
Zaman claimed that NCDC's position is "unscientific" and makes smoking cessation difficult for smokers in the country.
"It makes no sense to dismiss the UK's highest health authority when practically every doctor in Bangladesh gets their higher medical specialisation qualification from the UK," Zaman said.