Volkswagen probes around the world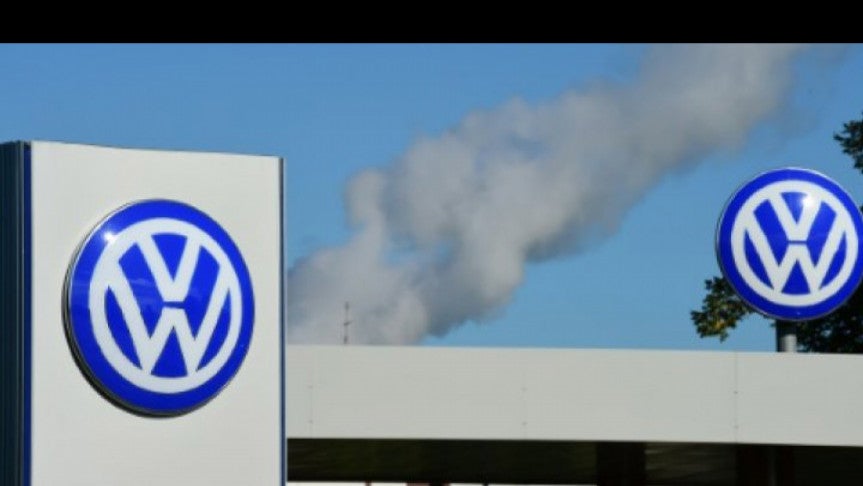 Paris: Volkswagen's pollution cheating scandal has unleashed criminal and regulatory investigations around the world, slashed billions of euros off its stock market value and topped the chief executive.
The world's biggest car maker by sales in the first half of this year has admitted fitting some 11 million diesel engine automobiles with software capable of fooling official pollution tests.
Following are the key actions taken since the Volkswagen scam was first revealed by the US authorities on 18 September.
The Americas
United States: The US has made broadest response so far. The US Environmental Protection Agency (EPA) has referred the affair to the Justice Department, which has opened a criminal investigation and is 'working closely with the EPA.'
'We take these allegations, and their potential implications for public health and air pollution in the United States, very seriously,' a department spokesman said. The EPA probe could lead to a fine of $18 billion.
VW said it had also received notice of an investigation from the California Air Resources Board, and two Republican lawmakers announced an upcoming congressional hearing on the issue.
An additional serious threat might come from class-action lawsuits by VW owners in the US and elsewhere, for example.
Mexico: Authorities are checking whether VW violated Mexican emissions standards, the environment minister said, amid concerns over the possible consequences for a local VW factory.
The attorney general's office for environmental protection (Profepa) is checking 11 types of engines 'one by one' to see if the emissions that were reported 'are real,' Environment Minister Rafael Pacchiano told media.
Europe
European Union: The EU urged its 28 member states to investigate whether vehicles comply with European pollution rules. A statement from Industry Commissioner Elzbieta Bienkowska called on national authorities to 'ensure that EU pollutant emission standards are scrupulously respected.'
Britain: The Vehicle Certification Agency is working with automakers 'to ensure that this issue is not industry-wide,' Transport Secretary Patrick McLoughlin said. 'As part of this work, they will re-run laboratory tests where necessary and compare them against real world driving emissions.'
France: Finance Minister Michel Sapin called for a Europe-wide probe, saying that it might be necessary to check cars made by other European carmakers as well to reassure the public. Spot checks of several brands are planned, beginning Friday with VW models.
Germany: In VW's home country, Transport Minister Alexander Dobrindt has instructed the Federal Motor Transport Authority 'to immediately have specific and extensive tests conducted on all Volkswagen diesel models by independent experts.'
Dobrindt said Friday that 2.8 million VWs in the country were fitted with the emissions rigging device.
The prosecutor's office in Braunschweig, near VW's headquarters in northern Germany, has opened a preliminary investigation to examine complaints that have already been filed against the company.
Italy: The transport ministry said it will open an inquiry and demand explanations from the German auto giant.
The ministry said it needs to know if similar diesel-equipped VW cars were sold in Italy.
Norway: The country's economic crimes unit has opened a probe to see if VW cars sold there were equipped with pollution test thwarting software.
In neighbouring Sweden, the Nordic region's biggest bank, Nordea, has barred its traders from buying VW shares and bonds for six months owing to the scandal.
Asia
India: The government has instructed the Automotive Research Association of India (ARAI) to inspect VW cars and see if the cars sold there were the same as in the US and whether they had the same software.
South Korea: Environmental authorities questioned VW officials about the affair, and the country plans to test emissions of three VW models starting in mid-October. The environment ministry estimates that around 59,000 vehicles equipped with the software are now on the road in South Korea.