Dealing with sexual harassment at work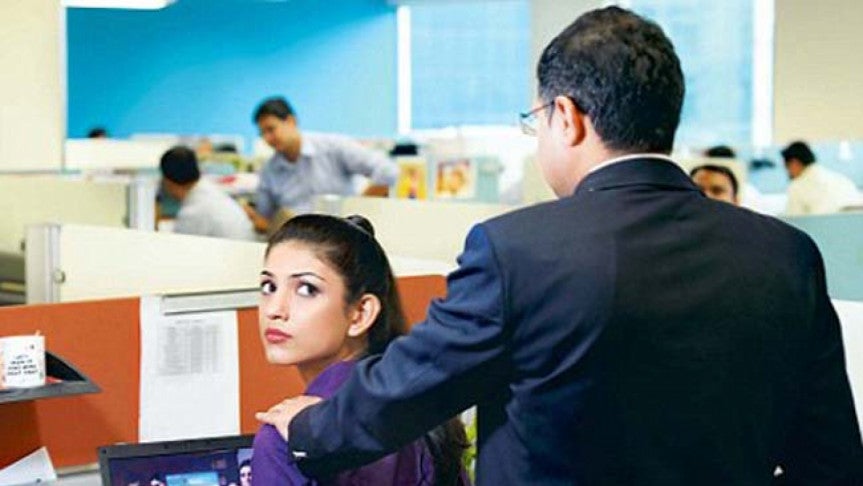 The Thomson Reuters Foundation recently conducted a poll across G-20 nations and found that 27 per cent of women in India said they had been harassed at work. Of those harassed, 53 per cent said they would always or most of the times report it. 
Some aspects that constitute sexual harassment:
Sexual remarks 
Showing or attempting to show directly or by implication pornography
Any unwelcome physical, verbal or non-verbal conduct of a sexual nature
Physical contact and advances;
Demand or request for sexual favours
Implied or explicit promise of preferential treatment in employment
Implied or explicit threat of detrimental treatment in employment
Implied or explicit threat about her present or future employment status
Interferes with work or creates an intimidating/hostile/offensive work environment
Humiliating treatment likely to affect her health and safety.
What you can do about it: 
Speak out: With your HR, seniors, colleagues. Every company must have an anti-harassment policy. 
Speak up: Object to the harasser's behavior immediately. 
Keep records: Write down details like date, time, place, names etc. It will be useful when filing a formal complaint. 
Create a witness to the behaviour: Let your most trusted colleague know what is happening so that she can watch out in case an incident happens.
Talk to a union: Immediately talk to your union representative. 
Get a medical check-up: Get a doctor's medical report. It will be vital in case of a complaint.