Politics in the air as Victoria's Secret show hits China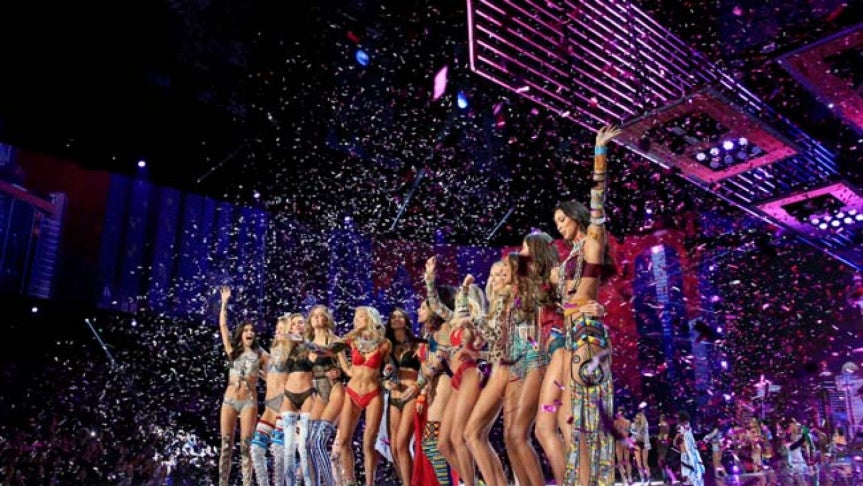 Shanghai: Victoria's Secret's glitzy annual fashion show hit the stage in China for the first time on Monday, though without several of its "Angels" and star names who had been expected to attend, including model Gigi Hadid and pop singer Katy Perry.
At a packed Shanghai stadium, British singer Harry Styles opened a 45-minute show of singers, dancers and lighting theatrics - along with a line-up of models sporting the brand's flamboyant and racy lingerie.
The run-up to the show, however, was dominated by Hadid's withdrawal and reports about visas being denied over political sensitivities - a headache for the underwear brand as it looks to grow in China.
Perry and Hadid have both drawn criticism in China. At a 2015 concert, Perry appeared to show support for Taiwan, a self-governed island that China considers a wayward province yet an integral part of its territory.
The issue has underscored a dilemma for global brands, sports franchises, moviemakers and performers looking to tap China's big-spending consumers while keeping on the right side of often stringent rules about content and behaviour.
"Brands have to be much more aware of politically or morally sensitive topics here," said Ben Cavender, Shanghai-based principal at China Market Research Group, adding the lure of the market meant most people would nevertheless take risks.
"It's a very different political environment than their home markets and we're at a time when China is on a drive to clean up behaviour and push a sort of moral code."
China has long kept tight control of performers it allows into the country. Justin Bieber, Lady Gaga, Bjork and Bon Jovi are all banned over perceived bad behaviour or for broaching sensitive topics like Tibet or Taiwan.
"PAYBACK"
Under President Xi Jinping, a push to reinforce socialist "core values" in cultural products from video games to music shows has also meant firms like game developer NetEase Inc and the producers of the Grammy Awards have had to clean up their offerings.
Hadid tweeted last week that she was no longer attending Monday's show. That followed a video posted online of her squinting her eyes while holding a small Buddha statue, which went down badly in China.
U.S. media reports said Perry was denied a visa due to her support for Taiwan. At her 2015 show, she draped a flag of the democratic island around her shoulders.
The Global Times, an influential state-run Chinese tabloid, wrote in an editorial ahead of the show that it was "logical" the two had been denied visas due to their past actions.
"Payback was unavoidable," it said. "Those who are serious about developing careers in the Chinese market can draw lessons from this case and learn to abide by the rules in China."
Victoria's Secret did not respond to requests for comment.
Asked whether or why Hadid and Perry had been banned from coming to China, Foreign Ministry spokesman Lu Kang said he did not know the details of the situation, but that China welcomed foreigners for "normal" business, tourism and cultural activities and issues visas to those who meet its conditions.
"But, at the same time, I want to say that like all other countries, China as a sovereign state has the right to decide itself in accordance with its laws and policies whether or not to issue papers to foreign citizens," Lu added.
Reuters could not reach Hadid for comment. Perry did not respond to a request for comment.
AFTER-PARTY?
The show, held in Paris last year, blends fashion, fantasy and entertainment, and has featured scores of supermodels, celebrities and musicians since its inception in 1996.
Its China outing could help Victoria's Secret tap a domestic women's underwear market forecast to be worth $33 billion by 2020, according to Euromonitor. The brand opened its first mainland China store in Shanghai this year.
For the Shanghai show, guests went though government vetting, and faced tight security on the door with facial recognition scans and passport checks.
The absence of some stars didn't go unmentioned.
"It was unfortunate that the other models couldn't make it, but they were there with us in spirit," model Herieth Paul told Reuters TV on the "pink carpet" after the show.
But most fans at the event didn't seem put off by the snaking queues, visa issues, or a chilly Shanghai night.
"It was fabulous and fantastic," Monica Chen, 22, told Reuters. "Now I'm looking for the after-party."