How to choose jewellery to gift for Valentine's Day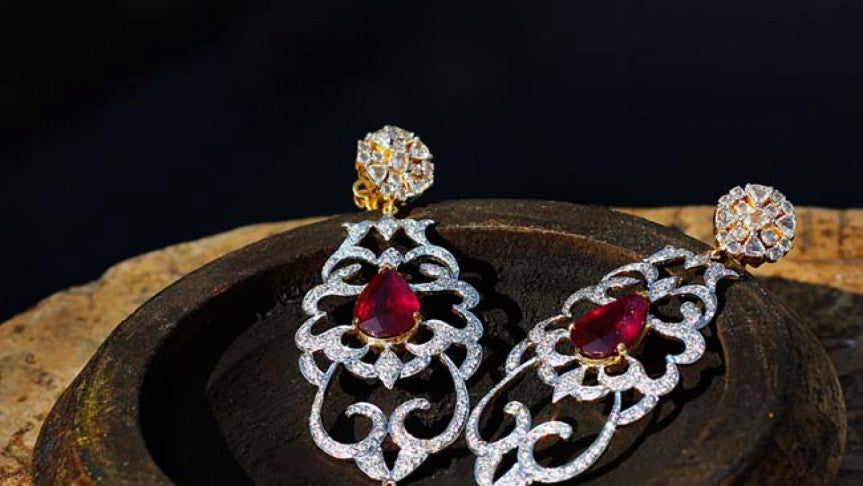 New Delhi: Look out for quality and style while keeping in mind the budget before selecting jewellery as a gift on Valentine's Day, an expert suggests.
Jewellery designer Pritesh Goyal lists the factors one must think about before making a purchase:
Quality: When you are gifting something like jewellery, quality matters a lot because you can't afford to let these pricey gifts of yours get broken in a day or two. Do a research on how to check quality of precious metals and stones, before going through the stores. When in a store, remember to ask for documents proving authentication of jewels, like diamond certificates.
Style: When you have decided to gift jewellerey to your Valentine, then make sure you have clear cut and exact knowledge of their style and taste. Do a detailed observation of what gemstones or metal types she likes to have and in which size or style she loves to have them. If she has a favourite designer, brand or store, then prefer going there only to buy something special for your love.
Budget: You should have a set price range in your mind. This will help you in selecting your special piece without wasting much time and effort. Don't set the exact price number, but select a range from which you can flexibly go up and down. Sticking to budget is important for overall satisfaction with the jewellery.
Significance: While selecting a particular piece of jewellery, make sure that you have clarity in mind on why you bought only that particular thing. Remember, gifting any random expensive jewellery piece will not make your partner special, but if you gift her a simple and not so costly jewellery piece with a beautiful reason, it will surely make her feel loved.
Expert advice: If you are an amateur in buying jewellery, then drop the idea of going alone. It is advised to take a person with great taste and knowledge with you to keep yourself on the safer side. If you don't have such an expert by your side, then opt for renowned jewellery stores as their salespersons will help you out in best possible way by clearing all your doubts and confusions.