Groom plays PUBG at his own wedding, bride's reaction is a must watch!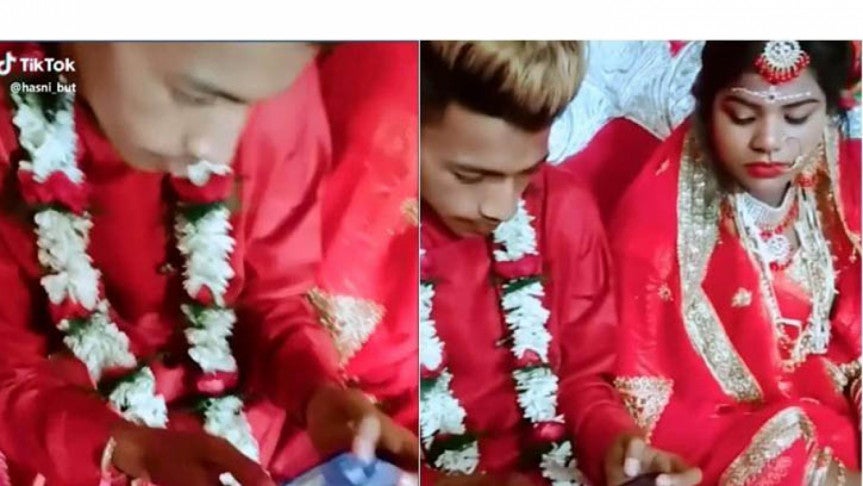 PUBG addiction has become a serious thing. Many cases where PUBG players got married have been witnessed in the recent past, but this is a first; this groom took PUBG addiction to a new level.
A groom played PUBG at his own wedding instead of receiving the guests and spending time with his newly married wife, he decided to play the game. But hey, that game cannot be paused, you either win or die, reports behindwoods.com.
The TikTok video became viral after it has been posted and he was seen so immersed into the game not taking his eyes off the phone. When he was presented with a gift, he was seen pushing it away to avoid disturbance when he played the game.
While it is not sure if he escaped the opponents' attack and won the chicken dinner, it is positive that he cannot escape the attack of family for playing a game at his own wedding.