Gwalior cop beats up woman, video goes viral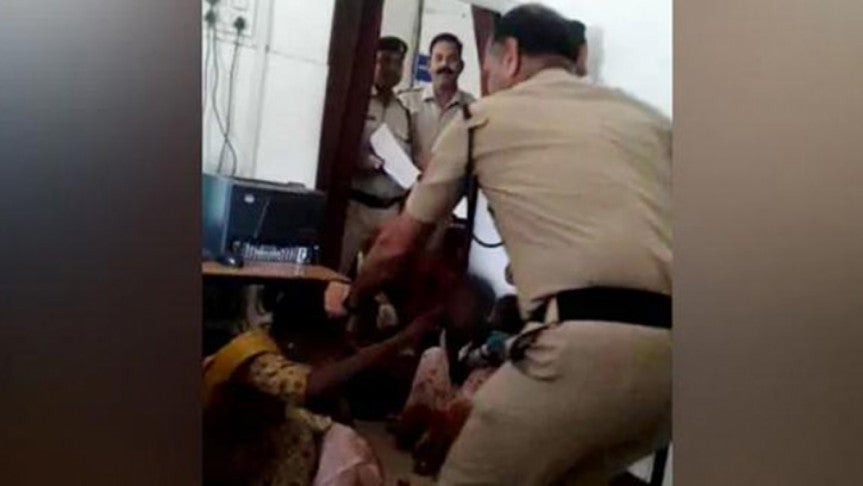 Gwalior: A video, which could not be verified, has surfaced online in which a policeman was seen repeatedly beating up a woman. The video is believed to be from Madhya Pradesh, India.
The video showcased three women each with a child cringing on the floor. The women could be seen crying while a policeman holding a stick asked them to stand up.
The policeman continued to beat one of the ladies who raised her hand in defense and later pulled her from hair forcing her to stand, reports the asianage.com.
Four other policemen could also be seen in the video being mere spectators. The police station where the entire episode took place is believed to be in Gwalior.
Gwalior police was unaware of any such incident before this video went viral. The police has claimed that the video is two years old.
The said officer is on election duty and an inquiry would be initiated against him after his return, police said.
Gwalior will vote on May 12. The seat is being contested between Narendra Singh Tomar of the BJP and Ashok Singh of the Congress.