Height of love: Boyfriend donates a kidney to ailing girlfriend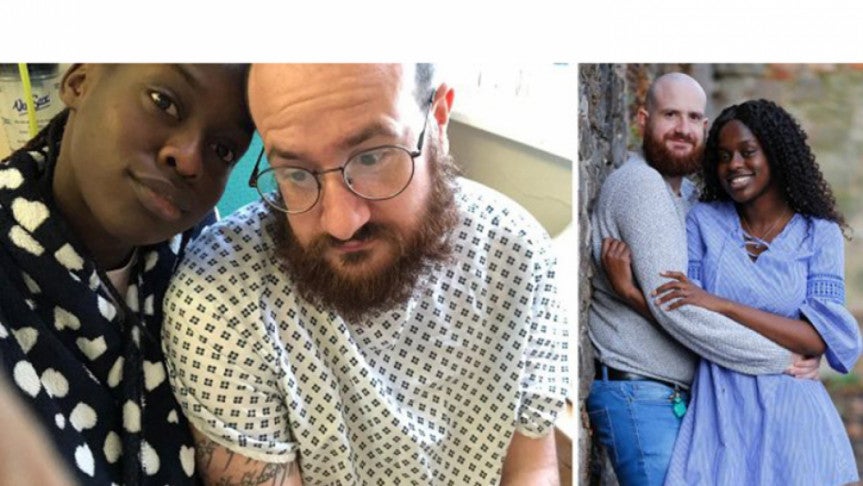 Trainee nurse Geraldine Chingosho was diagnosed with chronic kidney disease just a few days after she started dating Aldo Cataldi, 27. The 22-year-old from Leicester told him to leave her and pursue other relationships while she focused on her health.
Unfortunately for Geraldine, she was unable to find a match: all her relatives turned out to be incompatible donors. Geraldine was told her kidney was functioning at just 20%, and eventually, she needed daily dialysis, and was in and out of hospital.
During that time, Aldo came to see her in hospital every day. He then offered to be tested to see if he was a match but Geraldine quickly thwarted the idea, saying he was a white Italian man and was unlikely to match.
While they waited for the results to come in, Aldo proposed to Geraldine. To top off the good news, he was also compatible to give her his kidney. The newly engaged couple officially had their kidney transplant in February this year and are now planning their big day, reports the metro.co.uk.
'I never would have ever asked or expected my fiance to give me his kidney. I was completely stunned to find that we were even a match,' said Geraldine, who works as a nurse. 'Aldo has saved my life and I can't wait to spend the rest of my life with him.'
Aldo, also a nurse, said: 'Donating my kidney to my fiance was such a normal thing for me to do – I didn't really think about it. 'The most important thing is she'll feel better and have a better quality of life.
I didn't do it for the spotlight or anything – but because it was the right thing to do.' When she first found out, she didn't expect Aldo to hang around, especially as they had just met.
'I told Aldo that he should leave me and that we shouldn't pursue a relationship because I'd be in and out of hospital,' said Geraldine. 'I didn't think it would be fair on him to be lumbered with a sick person.
But he told me it didn't matter that I was ill and that he would be there for me no matter what. 'It was really early days and we weren't even boyfriend and girlfriend at the time.' But despite her insistence, Aldo decided to pursue the relationship and took care of his beloved girlfriend while she was sick.
Geraldine said: 'He would come from work after a 12 and a half hour shift in the hospital and bring me food. He'd help me get dressed and would speak to the doctors to find out exactly what was going on. 'He was superman – my own superhero – while I was poorly. He took care of me and my whole dialysis regime. He basically became my career.'
Geraldine made sure Aldo was sure about the commitment, asking him what happens if they break up. 'I asked: 'What if we break up? Will you still be fine with it?' and he told me: 'I don't care, at least I'll have saved your life'.'
The pair successfully underwent the kidney transplant and Aldo only told his family about the operation just days before because he didn't want anyone to try and talk him out of it. 'The more people that knew the more it'd be like a wave and they'd start to ask questions and debate about it,' he said.