Women learned to fly a plane with just her feet!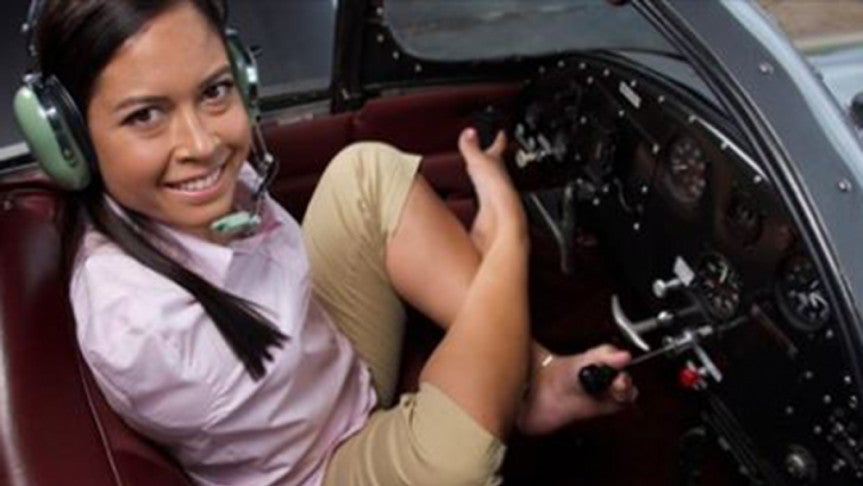 It's natural for pilot Jessica Cox to place her right foot on the yoke and her left foot on the throttle right before she's cleared for takeoff.
'I'm replacing what other pilots would be doing with their hands and substituting that by doing it with my feet,' Cox said.
The Arizona native was born without arms. More than three decades later, it's still a mystery why Cox didn't develop arms in utero, reports the CNN.
'My mom had a normal pregnancy. And then on the day of my birth, it was an absolute shock to both of my parents, especially my mom, who was devastated when the doctor brought me over saying, 'your baby doesn't have any arms.'
An opportunity to fly
Flying in airplanes once terrified Cox. 'Every time I went up on commercial flights as a kid, I would just pray to God that I would be taken care of,' she said.
But one flight in a small plane changed things. 'The pilot brought me to the front of the plane. The plane has dual controls. ... He took his hands off of the control and let me do the flying. Even if something is scary to you, it's important that we face it.'
After graduating from the University of Arizona in 2005, Cox began training to become a pilot. But it was not easy. She would need to find a dedicated flight instructor.
'I had numerous flight instructors and contributors to my training to figure this out,' Cox said. 'So, it was a three-year process to figure out through trial and error what would work.'
And more important, she needed to find the right plane—one that was compatible with her abilities.
'I pulled up this picture of an airplane, and I put it on the backdrop of my computer, and I just remember looking at that airplane. It was the airplane that I eventually become certified in. But pulling up that picture during those moments of doubt, and just envisioning flying an airplane, even though it wasn't reality at the moment, it made the reality happen.'
In 2008, Cox was certified by the Federal Aviation Administration to fly an Ercoupe, a light sport aircraft. 'There were a lot of questions. There were a lot of concerns. There were a lot of doubters on whether this was possible.'
Born to inspire
Cox had a normal childhood: She attended public school and was extremely active in extracurricular activities.
'From tap dance lessons to taekwondo classes to swim lessons to modeling to Girl Scouts, every day after school I had some activity to do,' Cox said.
But because of her differences, she received unwanted attention at times.
'I wanted so much to be normal, and I was told too often that I couldn't do something or that I was handicapped. ... I absolutely resented the word 'handicap.' '
And even though she was taught how to use two prosthetic arms, Cox didn't like the unnatural feeling.
'I never made that connection since, like, the beginning. I just thought that my feet were better.'
And they were. Cox is not only a pilot but a certified scuba diver and a third-degree black belt in taekwondo, and she has traveled to more than 20 countries as a motivational speaker.
'I often think about if I could go back and change my life so that I was born with arms—first of all, my life would be completely different, and one of the things that I see is so powerful is because I live my life the way I do, it has this tremendous impact on other people. I've had role models and leaders. And because I've had that, now it's my responsibility to be the same for the next generation.'