Crude bomb recovered in Gazipur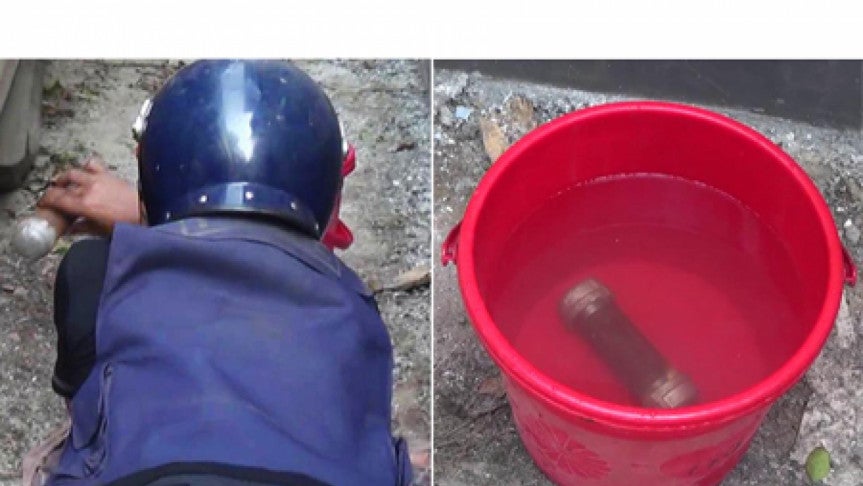 Gazipur: Members of the Detective Branch (DB) recovered a crude bomb from beside the deputy commissioner's office in Gazipur on Sunday morning.
Police said local people spotted the bomb in the area and informed them at about 9:00am.
Later, a team of DB police rushed to the spot and recovered the bomb.
The bomb was taken to DB office and kept in a bucket full of water for defusing.
Gazipur DB Branch Sub-inspector Iqbal Hossain confirmed the recovery of the bomb.