NTV stands by winter-hit people in Netrakona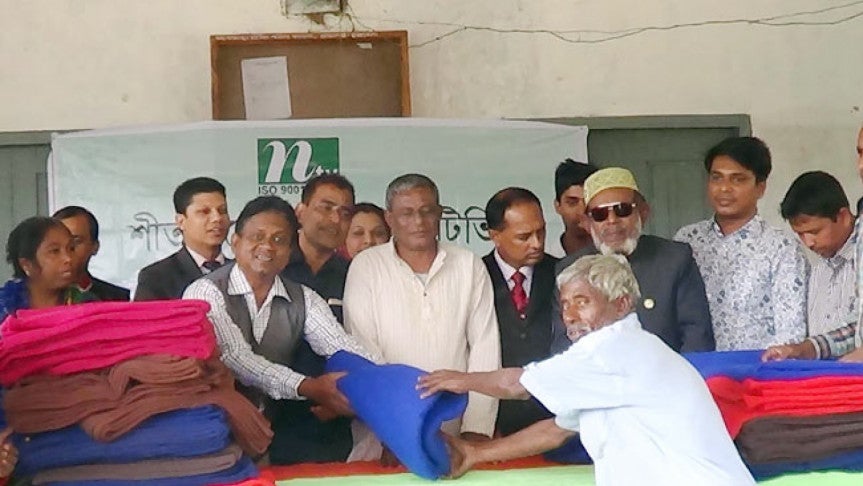 Netrakona: International Television Channel Limited has distributed blankets among the winter-hit poor people at Mohanganj in Netrakona.
About 300 destitute persons received the gifts from guests and NTV personnel at an unostentatious programme held on Friday.
Mohanganj upazila vice‑chairman Siraj Uddin Talukder, female vice‑chairman Kamrunnahar Bulbul, district Freedom Fighters' Command former commander Hayder Jahan Chowdhury, District Press Club secretary M Mukhlesur Rahman Khan, Mohanganj upazila Freedom Fighters' Command deputy commander Md Golam Mostafa, Advocate Abdur Razzak, Former Teacher Amirul Islam Beg, Abdul Hannan, Gaglajur union council chairman Habibur Rahman Habib, NTV assistant manager (admin) Asaduzzaman Khan Asad, and NTV Netrakona correspondent Bhajan Das, among others, attended the programme.
Local people, welcoming the initiative, urged NTV to always stand by the helpless people.
Netrakona, a geographically low land, each year suffer from severe cold and winter lashes.