3 anchored ferries capsized due to river erosion in Padma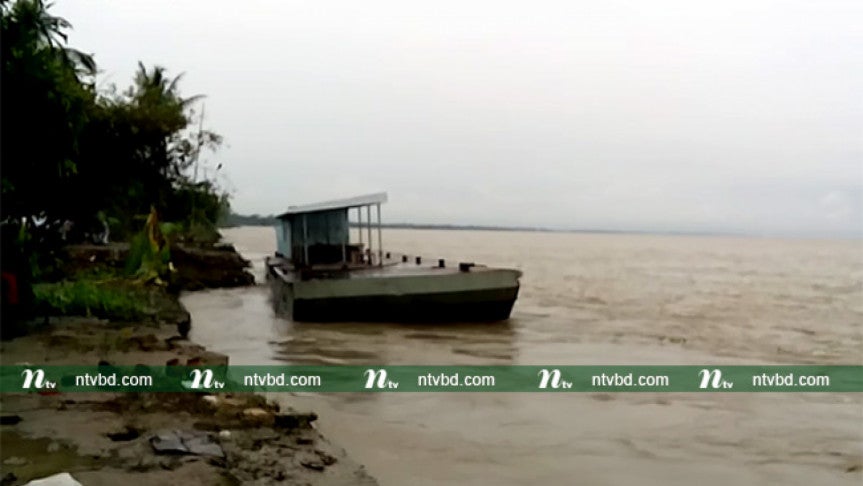 Shariatpur:  Three ferries, which were anchored near the Rivre Padma, due to river erosion at Naria upazila in Shariatpur in the early hours of Monday.
However, some of the passengers went missing following the accident.
Local people said two ferries; MV Mouchak 2 and Mahanagar left Dhaka and Narayanganj respectively on Sunday night. The ferries anchored at WAPDA terminal at about 4:00am and most of the passengers got off the vessels.
Another ferry, Naria-2, was also anchored in the terminal. A part of the riverbank eroded at about 5:00am and two of the ferries sunk immediately. Meanwhile, another ferry, MV Mouchak, turned over and floated towards Shureshwar.
MV Mouchak's passenger Mohammad Ali, a resident of the village Lunshing at Naria upazila, his wife Parvin Begum, mother-in-law Fakrun Begum, seven-year-old child Mahin, and a newly-born child, drowned into the water, while they were preparing to get off the ferry.
Mohammad Ali was recovered and taken to Naria Upazila Health Complex. However, rest of the passengers are still missing.
Fire Service and Civil Defence members started rescue operation on the spot. However, number of passengers and ferry staffs could not been confirmed. 
Ferry movement on the WAPDA-Dhaka route halted following the accident. Administrative officials visited the spot.