RMG worker killed in Savar gas heater blast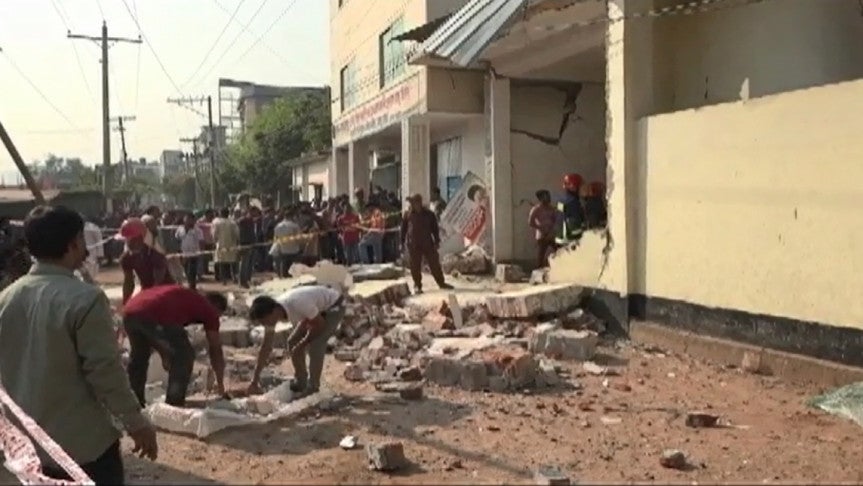 A garment worker was killed and ten other pedestrians were injured as a wall of a sweater factory collapsed on them following a blast inside it at Gouripur in Ashulia here on Tuesday morning.
The deceased was identified as Rima Khatun, 20, the UNB reported.
Anwarul Haq, Savar fire service zone commander, said when a gas heater machine of Natural Sweater Village Ltd factory exploded in the morning a wall of the two-storied factory collapsed on Rima and ten others who were passing the through the area, leaving Rima dead on the spot.
One of the injured was sent to Dhaka Medical College Hospital (DMCH) after his condition deteriorated while nine other were admitted to Enam Medical College Hospital.
Meanwhile, locals demanded punishment of factory owner Raju Ahmed of Changaon area of Ashulia.
Sheikh Rezaul Haque Dipu, officer-in-charge of Ashulia Police Station said police will take necessary steps  after investigation.