Horrific tale of a rescued Rohingya child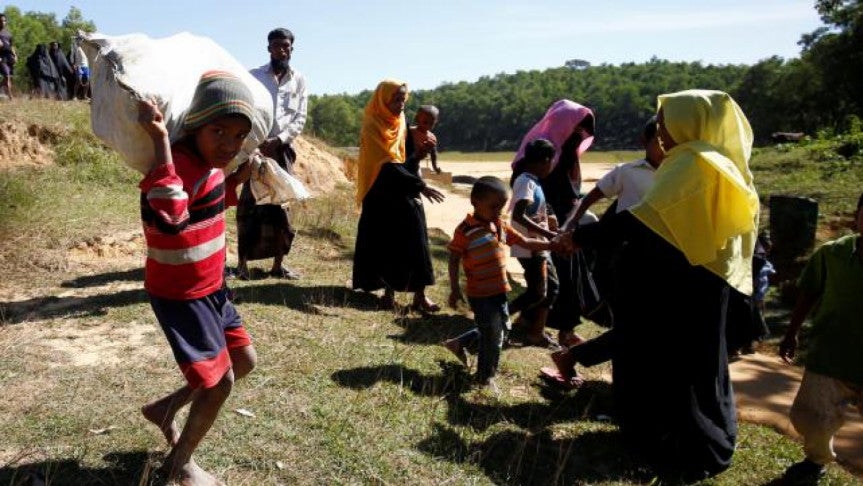 Moulvibazar: Police rescued a Rohingya minor child, fled from Myanmar amid persecution, from Muslimbagh residential area in Srimangal upazila on Sunday.
The rescued child Jihadul Islam, about 11 years old, son of Jasim Uddin, fled from Arakan state of Myanmar.
Fazle Rabbi, sub-inspector of Srimangal Police Station, said that on secret information, a team of police raided on Shamsul Haque's house in the area around 4:00 pm and rescued Jihadul, reports the UNB.
Later, he narrated his horrific experience with police that his mother was slaughtered and father was gunned down by Myanmar army in front of him.
The army men also burned down their house.
At one stage, Jihadul along with his three-year-old brother fled from the spot to reach safer place crossing border.
But luck did not favour as his beloved brother was injured critically in mine explosion in the border area.
To save his life, he later left the frontier leaving his wounded brother.
Jihadul along with 18/20 Rohingyas rode on a Sylhet-bound train from Chittagong.
At Feni Railway Station, police detained others except him from the train, Jihadul continued.
A train passenger took him to the house of Shamsul Haque as he was crying in the train, said the ill-fated.