Bangladesh tops South Asia in gender equality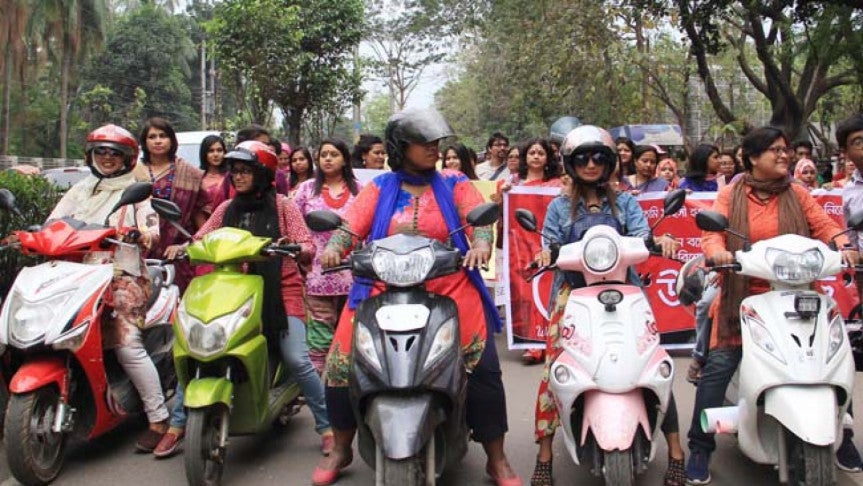 Dhaka: For the third time in a row, Bangladesh held its top most position among the countries of South Asia in ensuring gender equality, achieving 47th rank among 144 countries in the world.
Bangladesh, belonging to the lower-middle income group, scored 0.79 in terms of global gender gap this year, according to the report of World Economic Forum.
Economic participation and opportunity, educational attainment, health and survival, political empowerment- the country's score increased in all these sectors.
Bangladesh saw an uplift of its position as in 2016 as it held the 91st position among 115 countries.
After Bangladesh, Maldives came 2nd and India 3rd, while, Bhutan and Pakistan belong to the lower side of the list in South Asia region.
Only one country in the region, Maldives, has fully closed its Educational Attainment gender gap; and only one country, Sri Lanka, has fully closed its Health and Survival gender gap.
Bangladesh and the Maldives have closed just under 72% and 67% of their overall gender gap, respectively, while the lowest-ranked countries Bhutan and Pakistan have closed just under 64% and 55% of their overall gender gap, respectively, according to the report.
Bangladesh (47) further consolidates its position as the region's top performer and climbs several spots this year, recording progress across all dimensions of the Economic Opportunity and Participation sub index.
Specifically, the country has improved gender parity for legislator, senior official and manager as well as professional and technical roles, in addition to estimated earned income and wage equality for similar work despite a slight widening of its healthy life expectancy gender gap.
On the other hand, India (108) experiences a decline in its overall Global Gender Gap Index ranking, largely attributable to a widening of its gender gaps in political empowerment as well as in healthy life expectancy and basic literacy.
Iceland, Norway and Finland are the top three one among the 144 countries scoring 0.878, 0.830 and 0.230.
The Global Gender Gap Report benchmarked 144 countries on their progress towards gender parity across four thematic dimensions: Economic Participation and Opportunity, Educational Attainment, Health and Survival, and Political Empowerment.
In addition, this year's edition also analyses the dynamics of gender gaps across industry talent pools and occupations.