Three more bodies recovered from Shitalakkhya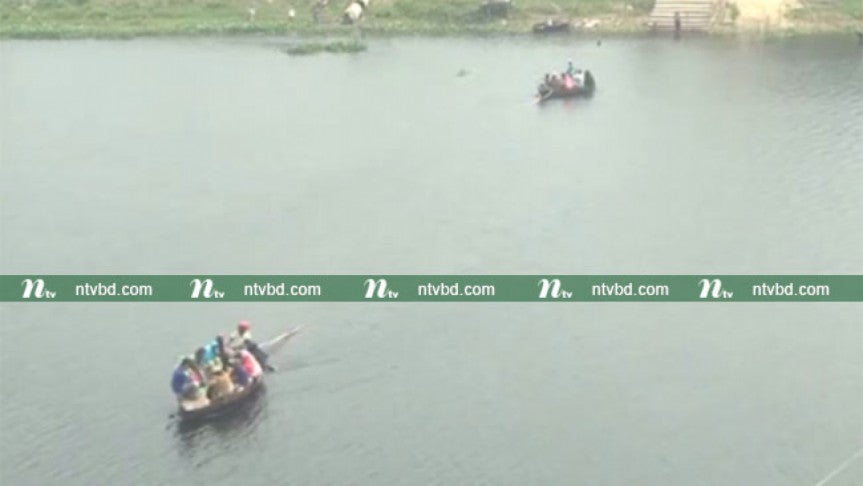 Narayanganj: Three more bodies were recovered from the River Shitalakkhya on as a boat sank in the river after being hit by a cargo vessel in Rupganj Upazila in Narayanganj on Friday night.
The bodies were recovered in the early hours of Sunday, said Fire Service and Civil Defence and police officials.
On Saturday, a body was recovered from the river. The death toll of the accident is four till now while one person is still missing.
Quoting witnesses, ward councilor of Tarab Municipality Hamidullah said a group of 14 youths hired the boat from Demra for a pleasure trip. The boat sank in the midriver in Rupashi Kazipara area after a sand-laden Bulkhead hit the boat from behind around 9:00pm, leaving the five youths disappeared in the river.
However, nine others managed to swim ashore.
A team of three divers from Demra Fire Service and Civil Defence is conducting a search to rescue the missing people.