Train derailment in Gazipur kills 4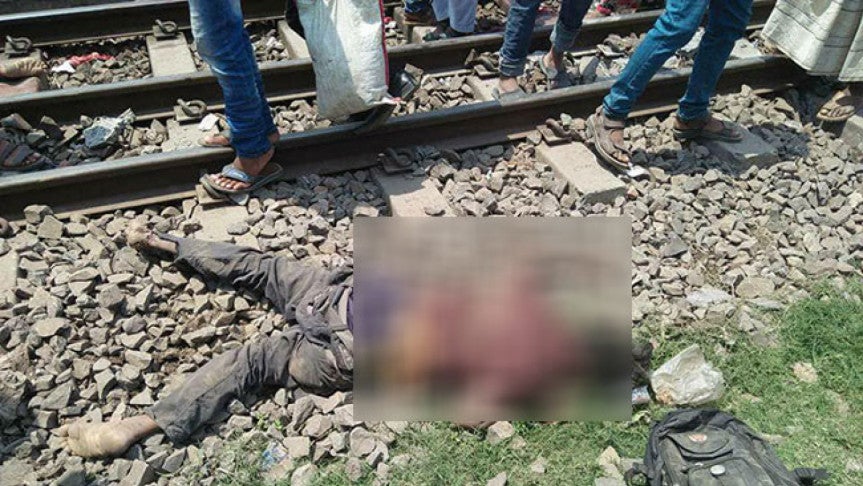 Gazipur: A commuter train derailed in Tongi here on Sunday, leaving four passengers dead and cutting off Dhaka's rail communications with other parts of the country.
One of the deceased is Shahadat Hossain, 35.
The derailment caused immense sufferings to passengers as a number of trains on different routes got stranded at different stations.
Police of Kamalapur Government Railway Police (GRP) said the Dhaka-bound commuter train from Jamalpur veered off the tracks in the area around 12:45 pm, leaving three of its passengers dead on the spot and 30 others injured.
Seven each of the injured were admitted to Dhaka Medical College Hospital (DMCH) and Tongi General Hospital while the rest were given first aid. Among the injured, Shahadat died at the DMCH.
Meanwhile, Railways Minister Mujibul Haque visited the spot.
He told reporters after visiting the spot that the family of the each deceased will be given compensation while the government will ensure proper treatment of the injured,"
Contacted, the minister said that the rail rink would be restored in an hour.
Meanwhile, a three-member investigation committee was formed to probe the train derailment.
Director General of Bangladesh Railway Amzad Hossain said the probe committee, headed by Chandan Kanti Dey, Chief Signal Telecom of Bangladesh Railway, will submit their report within three days.
The other members of the committee are Ariful Islam, (East) Chief engineer, Mizanur Rahman, Chief Technical engineer.