2 workers killed in Munshiganj cement factory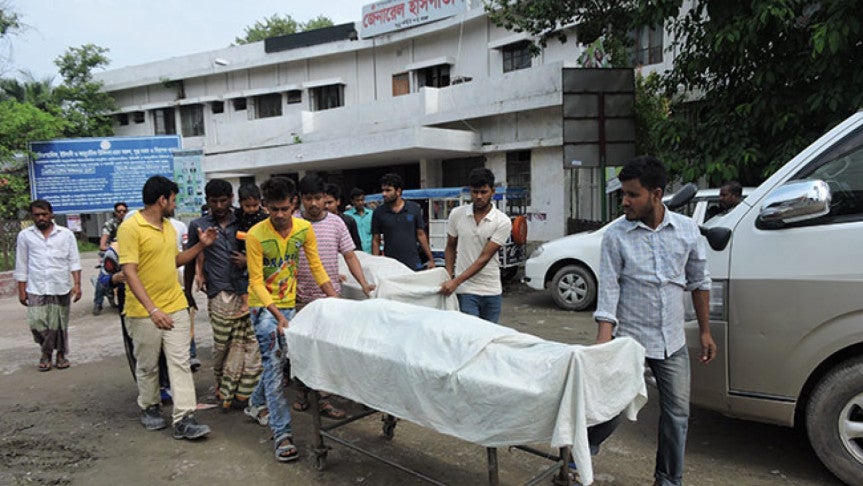 Munshiganj: Two workers were killed as a chunk of cement collapsed on them at a cement factory at Paschim Muktarpur in Munshiganj on Monday morning.
The deceased are Mohammad Shahin, in his thirties, of Mandatola village in Matlab upazila of Chandpur district and Mohammad Rashidul, in his twenties.
Alamgir Hossain, officer-in-charge of Munshiganj Sadar Police station, a chunk of cement fell on a group of workers at 'Crown Cement Factory around 7:00am when they entered a room for cleaning it, leaving Shahin and Rashidul dead on the and another worker Hafizur critically injured.
The injured was admitted to Munshiganj General Hospital.