Bus-covered van collision kills 4 in Sirajganj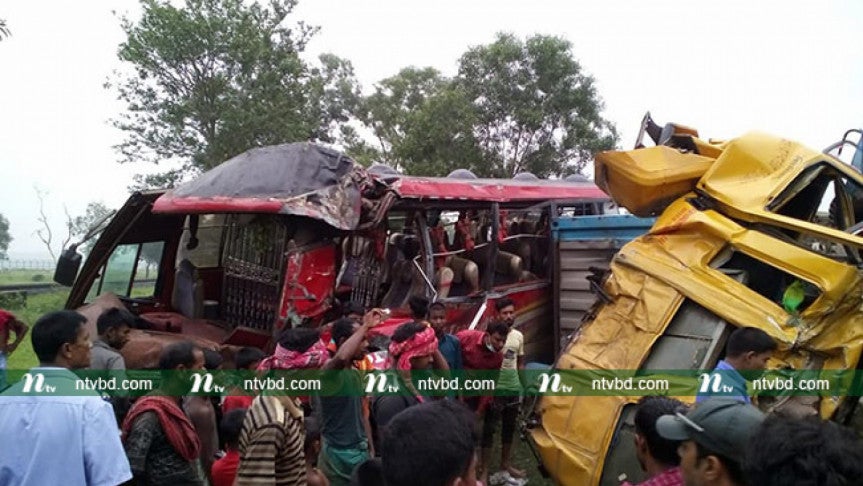 Sirajganj: Four people were killed and 23 others injured in a collision between a bus and covered van in Saidabad area of Sadar upazila early Saturday.
The identities of the deceased could not be known yet, reports the UNB.
Syed Shaheed Alam, officer-in-charge of Bangabandhu Bridge West Thana, said the Gaibandha-bound 'Shyamali Paribahan bus' collided with the covered van on Banghabandhu Bridge West road, leaving three people dead on the spot and 24 others injured.
Among the injured, one died at hospital.