Two burnt dead in Shariatpur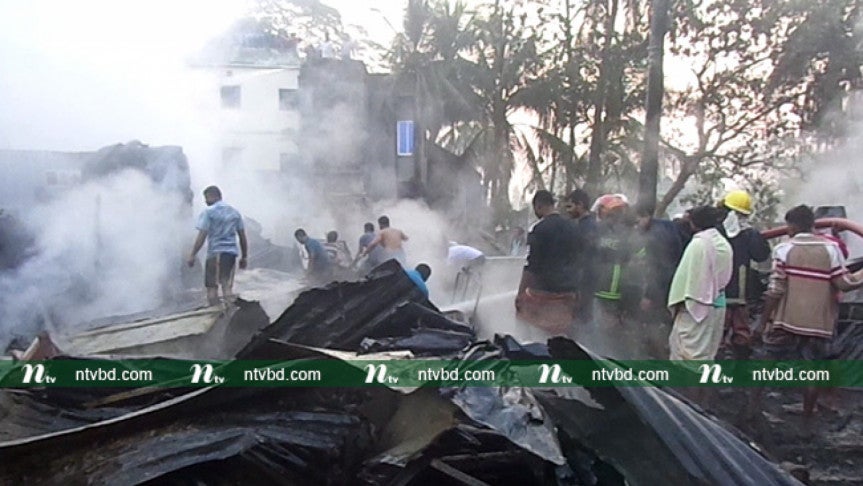 Shariatpur: Two workers of a sweetmeat shop were burned to death in a fire that broke out at Palong Bazar in Sadar upazila early Friday.
The deceased were identified as Palash, 25, son of Rabindranath Sarker and Biswajit Sarkar, 20, son of Rupchan Sarkar of Rajoir upazila in Madaripur district, reports the UNB.
Maniruzzaman, officer-in-charge of Palong Model Police Station, said the fire broke out at 'Gopalghosh Sweetmeat' in the bazar around 4 am and spread soon.
On information, four firefighting units from the nearest station rushed there and extinguished the blaze after four hours of frantic efforts.
Later, the firefighters recovered the charred bodies from inside the shop.
At least 16 shops including those of jewellery and hardware were gutted in the fire.
The origin of the fire could not be known immediately.