Jute composite factory catches fire in Gazipur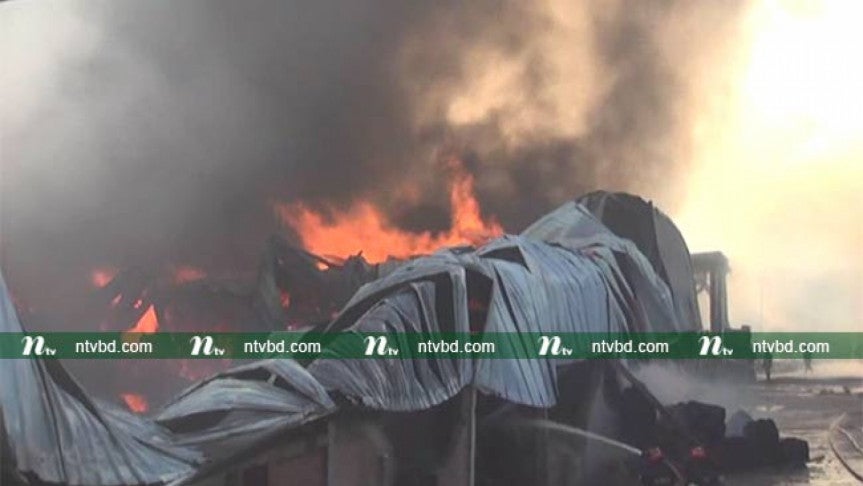 Gazipur: A fire broke out in a jute composite factory at Keoya Bazar in Sreepur upazila on Monday morning.
Akteruzzaman, assistant director of Gazipur fire service and civil defense, said that the fire broke out in a warehouse of 'Sahara Composite Factory' around 6:30am and engulfed the entire factory, reports the UNB.
On information, eight fire-fighting units of Mawna, Gazipur and Bhaluka fire stations, rushed to the spot and are now trying to douse the fire.
However, no casualty was reported.