12 killed on average daily in road crashes in Jan-Aug: SCRF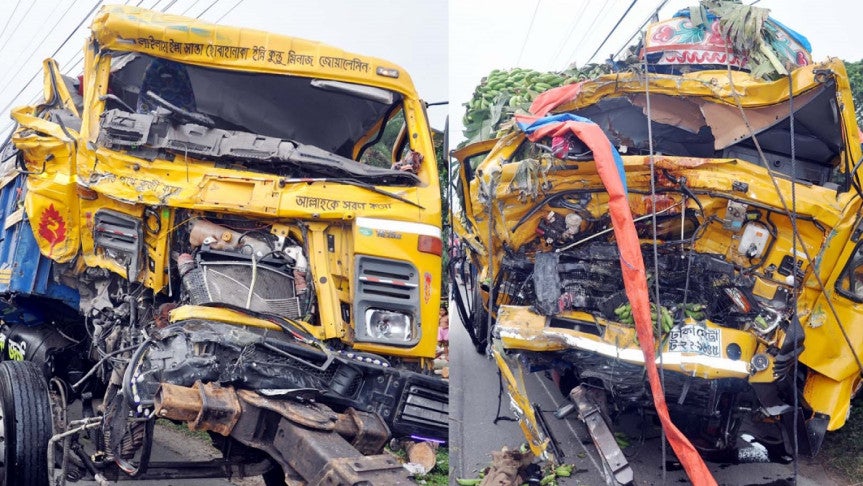 Road crashes killed 12 people daily on average between January and August this year, the Shipping and Communication Reporters Forum (SCRF) said Friday.
During this period, 11 accidents took place on average every day that left another 23 people injured, SCRF chief Ashis Kumar Dey told UNB citing various media reports.
Reckless driving, competition among drivers, contractual leasing of vehicles, lack of implementation of law, and unfit vehicles were some of the reasons for the accidents.
Increasing number of motorcycles and three-wheelers on roads and highways, driving without intervals, lack of awareness among pedestrians and drivers also caused accidents, the SCRF president said.
Quoting a report prepared by SCRF, Asish said at least 3,075 people, including 384 women and 478 children, were killed and 5,697 others injured in 2,807 road accidents in the last eight months.
The report is based on news of 22 national dailies, 10 regional newspapers and eight online news portals and news agencies, he added.