Strawberry cultivation gaining popularity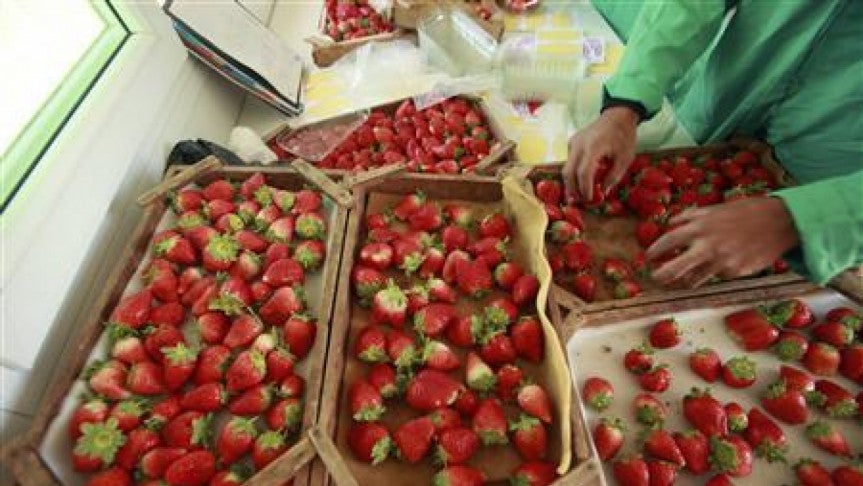 Strawberry cultivation is gaining popularity in Narsingdi due to the economic prospect of the fruit.
Nazrul Islam, inhabitant of Shallaad union of Belabo upazila, started strawberry cultivation two and a half years ago. Currently, a number of educated unemployed youths have engaged themselves in cultivation of the juicy fruit commercially.
Nazrul Islam said at first he cultivated 500 strawberry plants on 20 decimals land of his homestead garden in October, 2012. The trees started bearing fruits within three months and he began harvesting fruits from January.
He said he was harvesting 8 to 10 kg strawberry fruits daily from his orchard and selling those at Bhairab fruits market at the rate of Tk 400 per kg.
During the last two years he expanded his orchard and was harvesting about 20 kg fruits daily. He expressed his satisfaction over the cultivation of strawberry.
He earned Taka five lakh by selling the fruit this year and hope to earn more during the remaining days of the season up to April. He is also growing saplings of strawberry.
Deputy Director of Department of Agriculture Extension Suvash Chandra Gayan said cultivation of strawberry is more profitable as the fruit has great demand in the local markets.
He also said seeing the success and financial profit, many unemployed educated youths of the district have involved themselves in the cultivation of the fruit.