Shariatpur Shishu Paribar in the doldrums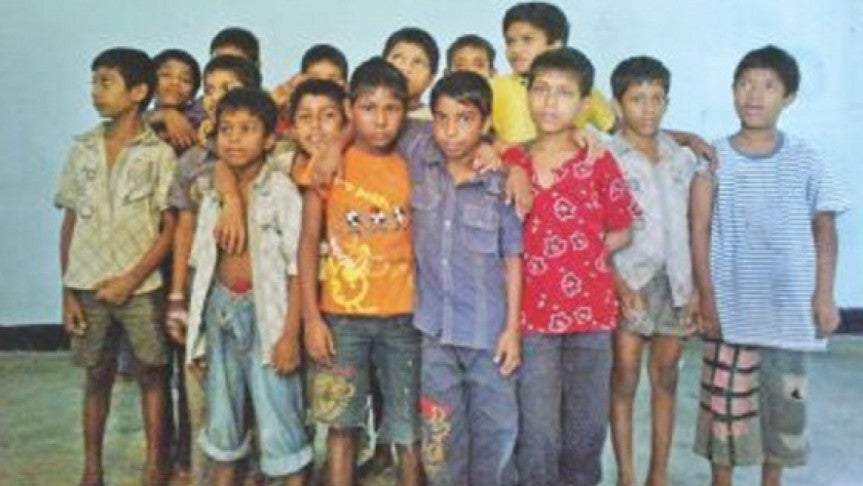 Shariatpur: Sarkari Shishu Paribar (Government Orphanage) in Shariatpur is not doing well being in the grip of multifarious problems, including poor infrastructure, irregularities, inadequate fund and manpower shortage.
Despite declaring the Sishu Paribar building risky for use five years ago, the young orphans are forced to reside here.
Sources at the Sishu Paribar said the post of the superintendent for managing the government-run orphanage has remained vacant since 2000.  
The existing staff here are to take extra pressure of works for the vacancy.  
Out of 19 employees, eight are now living at the staff's dormitory, which was built at a cost of Tk1.16 core, while four went on deputation elsewhere and the posts of the rest seven have remained vacant.
Constructed in 25 years ago, the four-storey building of the Sishu Paribar was declared unusable by the authorities five years back.  
Twenty-five children are now occupants of the 100-bed orphanage.
Besides, the children have to do many ordinary works due to the staff shortage, causing harm to their studies.
There was one teacher who also went to retirement a few days ago.
While talking to the residents of the building, the children said they have to pass time in panic for its ramshackle state.  
The food given here is insufficient and also served as late as 4:00pm rousing their pangs of hunger.
Sujon Mia and Nazrul Islam, cooks of the Sishu Paribar, said the contractor sends cooking items late at noon.  
Besides, the commodities are not good enough for cooking as they are often found rotten.
Hossain Mohammad Alamgir, food supplier, said they cannot buy food materials as per the cost list of the Sishu Paribar authorities.  
According to the list, beef is to be bought at Tk380 per kilogram while it is Tk400 in the local markets.  
Besides, the price of pulses is set at Tk90 which is lower than the market price.  
Fazlul Bari, acting superintendent of the Sishu Paribar, said, 'I've told the food suppliers to provide standard food. Besides, the children will be shifted to another tin-shed house soon.'