6 killed in Comilla road accident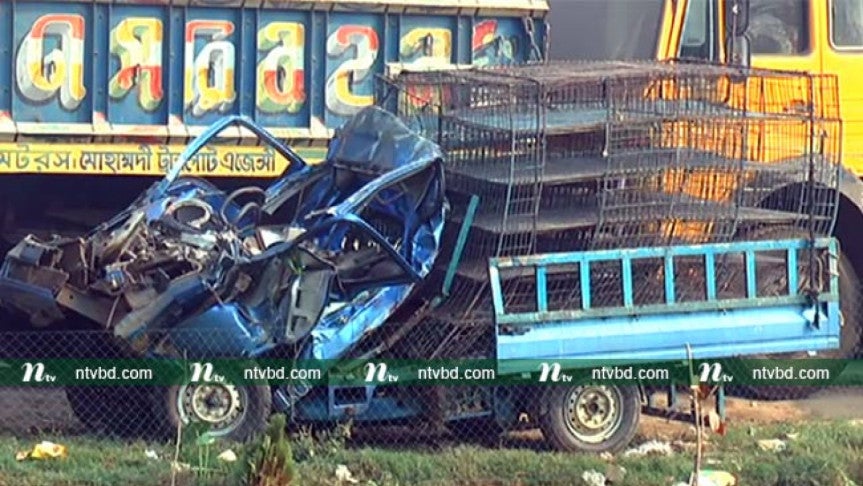 Comilla: A total of six people were killed in three road accidents at Sadar and Chauddagram upazilas in Comilla in the early hours of Friday.
Comilla Sadar (South) Officer-in-charge Nazrul Islam said a Dhaka-bound truck hit a chicken-laden pickup van which was travelling to Dhaka from Comilla's Chaddagram and left four passengers of the van dead on in front of Chhandu Hotel in Paduar Bazar area of Sadar upazila in Comilla at about 5:00am.
The bodies were sent to Comilla Medical College Hospital. However, identities of the deceased could not be known immediately.
Another accident took place on the Dhaka-Chittagong Highway in front of the Cantonment Bazar area at Sadar upazila of Comilla, when a Dhaka-bound truck ran over an unidentified pedestrian at about 9:00am and left him dead on the spot.
Yet, another woman hit by a Chittagong-bound covered-van while crossing the road near Dolpara area of Chauddagram's Dharmapur on the highway at about 10:00am.