Cops foil AL men's bid to seize Khandaker Mushtaq's house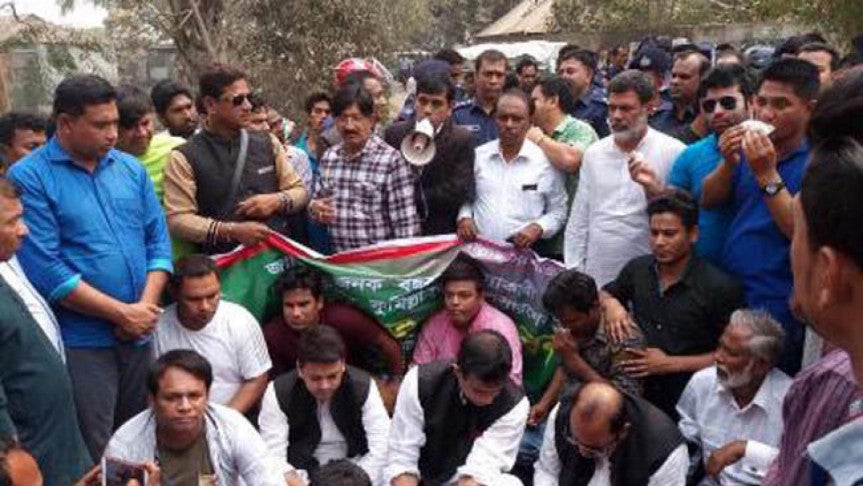 Comilla: Police on Sunday thwarted an attempt of local Awami League men to lay a seize to the house of Khandaker Mushtaq Ahmad, who became Bangladesh's President after the assassination of Bangabandhu Sheikh Mujibur Rahman, at Dashpara village in Daudkandi upazila.
The leaders and activists of the upazila unit AL brought a procession from Shahidnagar area towards Mushtaq's house in the morning, reports news agency UNB.
When the procession reached Shahidnagar-Juranpur road in Bagulpur area, police obstructed them with a sand-laden truck. Later, the ruling party men staged a sit-in there.
Speaking on the occasion, Daudkandi Upazila Parishad Chairman Major (retd) Mohammad Ali Sumon said people will one day pull down the house of Khandaker Mushtaq to free the district from a stigma.
Mizanur Rahman, officer-in-charge of Daudkandi Model Police Station, said they are on alert to avert any unpleasant incident.