Rangamati Landslide death toll 118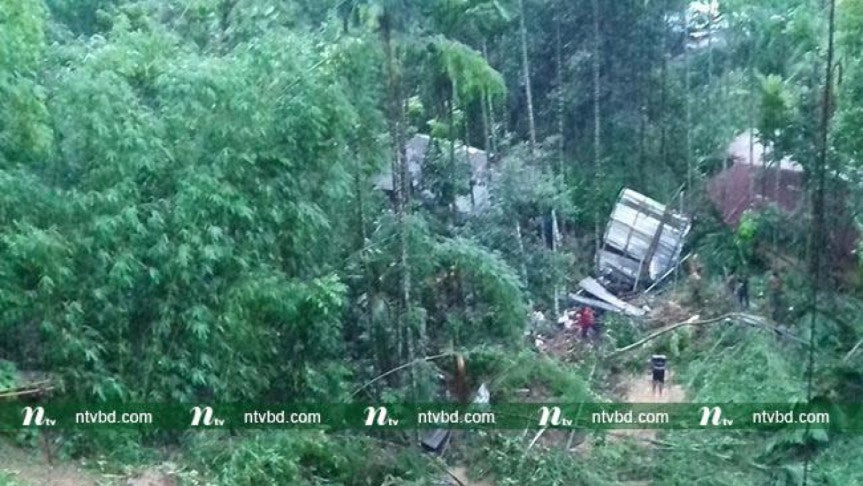 Deputy Commissioner of Rangamati Mohammad Manzarul Mannan on Monday declared three people, who remained missing in connection with the recent hillslides, dead, raising the death toll to 118 in Rangamati.
With this, a total of 162 were killed in the disastrous landslides triggered by incessant rains in five southeaster districts, reports UNB.
'The death toll from the landslides in the district is now 118 considering the three missing people dead,' said DC Mannan at a press conference at the DC office in the evening.
Two men Salahuddin and Darbesh Miah and a woman Raima Megum who went got trapped under the rubble in Bhedbhedi area of the district town on June 13 could not be rescued.
Besides, another woman and a child were kept in the missing list, added the DC.
He also asked the people living in hill pockets not to rebuild their houses in the affected areas without permission of an executive magistrate.
A total of 118 people, including five army men, were killed in Rangamati, which was hit hardest by the hillslides, while 34 in Chittagong, six in Bandarban, two each in Cox's Bazar and Khagrachhari.
Over 2,000 people have been evacuated from the risky hilly slopes and taken to shelter centres in the district.