Another NBR move to check tax dodging by foreign workers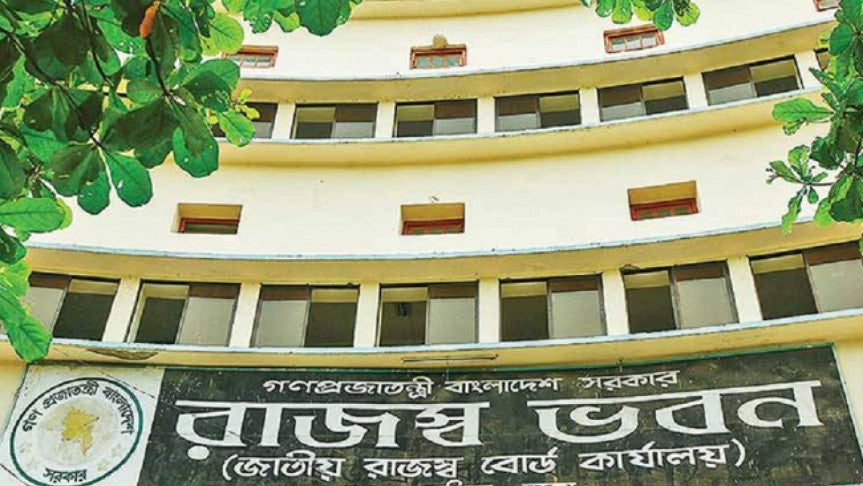 Dhaka: The National Board of Revenue (NBR) has decided to distribute leaflets among the foreign nationals who are engaged in various types of jobs in the country to ensure revenue collection from them.
'We have taken a decision to bring the service holder foreigners under the tax net and motivate them not to evade taxes,' a senior official of the NBR told UNB.
He said that leaflets to be distributed among the foreign nationals will give them idea about the tax system of the county and give them knowledge to calculate their payable income taxes.
The NBR official said that the leaflets will also be distributed in the diplomatic missions of various countries situated in Bangladesh through the Foreign Ministry.
According to a statistics given by Home Minister Asaduzzaman Khan Kamal on February 8, 2018 in the 10th Parliament some 85,486 foreign national of 44 countries are involved in various types of jobs legally.
Some 35,386 Indians are involved in various types of jobs in Bangladesh which is highest from a single country. People of Pakistan, Sri Lanka, China, Taiwan, South Korea and some European and African countries are also working in Bangladesh.
Of the total numbers, 67,853 are businessmen, 8300  experts, 3682  officials, 2105 players and sports organisers, 922  capital investors, 804  personal staff, 727 technical professionals, 561  NGO workers, 400 research or training staff and 132 are house assistants.
But the NBR apprehended that the actual number of the foreign nationals engaged in jobs in Bangladesh will be four to five times higher.
The decision to distribute leaflets among the foreign nationals was taken at a Board meeting recently held at the NBR conference room with its chairman M Mosharraf Hossain in the chair.
The foreigners who will enter Bangladesh through air and land ports will get these leaflets and acquire some knowledge about the tax payment of their income from this country.
'NBR has the information that a good number of foreign nationals are staying in the country without valid document and engaged in service in various trades. Taking this chance the local business houses don't give information about their foreign employees to the NBR, as a result the country is depriving of taxes,' the NBR official said.
To stop income tax dodging by the foreigners, a new section has also been added to the Income Tax Ordinance in 2015-16 under which one will be jailed for three months to three years and be panelized Tk five lakh or both if he/she appoints any foreigner national without prior permission of the authorities concerned. The companies will also lose tax holiday or exemption benefits.
All the foreigners are bound to pay 30 percent tax on their income if they stay and work in the country for 90 days a year.